Data Centre
The Edge – Should we really discuss about technology Silos?
At Cisco Live in Barcelona end of January we announced new features around our hyperconverged solution – Cisco HyperFlex. I had a lot of good discussions and feedback from our customers.
Transformation of Data Center locations
The trend is showing, that the Datacenter is no longer a fixed location. That's why Cisco launched HyperFlex Anywhere.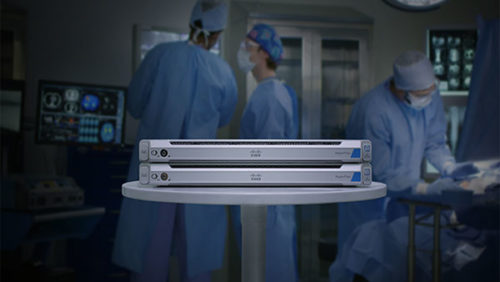 A lot of customers are asking themselves why they should have an expert for every technology topic like Server, Switching, WAN Connection to maintain the existing infrastructure. First of all, its not saleable and on the other hand not the idea of a modern architecture.
From the Edge to the Cloud
The biggest challenge for organisations extending computing to the network edge is handing deployment and management with massive scale. The time has come for Edge solutions, with the option to compose your infrastructure through a single interface that accesses hundreds of clusters at once. You have the benefit of getting support for installation, inventory management and day-to-day centralized control.
Cisco HyperFlex Edge helps our customers to meet the unique challenges of deploying simplified, hyperconverged environments for multisite, distributed computing with global scale. Companies can lower the costs and reduce space consumption.
How is HyperFlex Anywhere (Release 4.0) look like from a technical perspective?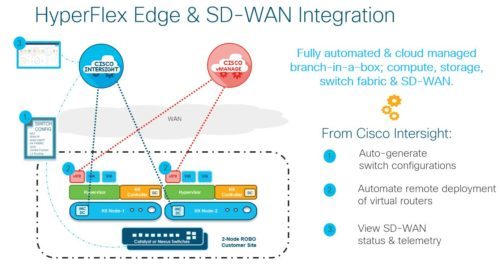 Zero Touch Deployment for the full Edge
The management out of the cl
oud – Cisco Intersight – is used as a centralized dashboard to rollout the servers, the Software Define DataPlatform, the switch configuration and it also includes the SD-WAN configuration in a single step. You can benefit from the advantages of a centralised solution, you are able to prepare everything beforehand. Just claim the barcode on the box to automate the process for Edge deployment.
You as an IT expert only have to send a picture advice to the local person, which could be a non IT-specialist, how to patch and install the system in the rack and that's it.
If you want to learn more about the benefit of the solution, check out the Expert Talk.
Tags: