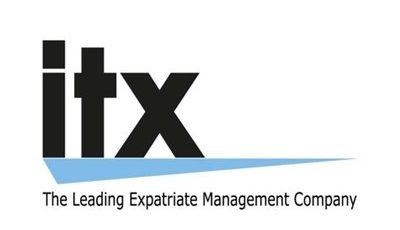 Customer References
How a next generation data center can help to meet the challenges of international mobility: ITX and Cisco Hyperflex Anywhere
In a fully connected world, international mobility is a great challenge. More and more companies need their staff to travel and stay abroad, making the number of "expats" increasing around the world. It seems that we are in the era of always-on and always-connected.
For ITX, this challenge is also a huge opportunity. This Swiss-based company advises international organizations on Global Mobility, addressing all their needs in this area. "We achieve the simplification of expatriation programs with a better costs control, in full compliance with regulations, and certainly provide a unique offer from on request study to full operational solutions", stats ITX.
Data availability anytime and anywhere
ITX is the best example of an always-on and always connected company, as their teams are working together from Switzerland, UK and Singapore. And at this point is where the latest technology proves itself as a key factor for this company and its customers.
The company centralizes all data related to mobility in one single point, to make this data available anytime and anywhere for the customer and ready to be used for comprehensive analysis and decision making from a business perspective.
For making this possible, they need a highly secured data center, simple to manage and ready to run any application, in any cloud and in any location around the world. From core to edge, seamless. That´s when Cisco´s hyperconverged solution, Cisco HyperFlex Anywhere, comes to the stage!
The first Cisco Hyperflex All NVMe across EMEAR
ITX is the first organization across EMEAR who implement the newest technology in data center: Cisco HyperFlex All NVMe / Stretch Cluster and Cisco´s systems management platform, Cisco Intersight, that delivers intuitive computing through cloud-powered intelligence. This solution extends the simplicity of hyperconvergence from core to edge and multicloud, putting IT at the centre of rapid innovation in a world where people and data are dispersed.
Cisco Hyperflex All NVMe nodes provide the highest performance for mission-critical data center workloads, while Cisco Intersight automates the deployment and management of the data center. This software-as-a-service management is engineered to meet the unique requirements for deploying hyperconverged infrastructure at the edge, at a global scale.
Faster, simpler, easier
In short: faster to deploy, simpler to manage, easier to scale. Those are the key factors of Cisco Hyperflex Anywhere, a perfect match for ITX needs and for the current global mobility challenges.
"Sword Technologies is glad to have collaborated to this transformation project with Cisco and to have helped ITX in optimising its business model. Following our first meeting with ITX, we were confident that Cisco Hyperflex All NVMe was the right solution thanks to its scalability, flexibility and simplicity to operate. Furthermore, All NVMe's node provides to ITX very high performance and ensure that its workload can be operated like expected", states the team of Sword Technologies who has participated in this project.
"This is the first Hyperflex NVMe/Stretch Cluster deployed in EMEAR and the third around the world. It´s really exciting to see how ITX embraces the latest technology in data center and hyperconverged infrastructure to meet the new challenges of international mobility and how they trust Cisco to be a key partner in IT to keep delivering excellence and to keep growing around the world", say Sebastian Wall and David Taieb, from the Cisco team who have been involved in this project.
More about Cisco Hyperflex Anywhere. Click here

More Cisco Switzerland Customer Stories (in German). Click here
Tags: