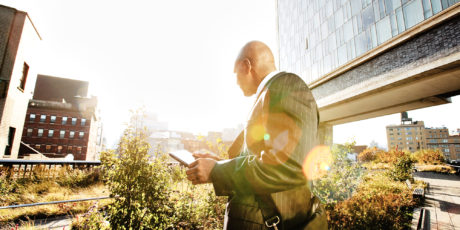 Data Centre
What's new in IT and Data Center for 2019
Firstly, I'd like to wish you all a healthy and successful year for 2019.I took the opportunity afforded by the quiet period to review 2018 and look ahead to the IT trends we'll see this year.
2018 in review
Software Defined Networking (SDN)
Cisco's unique flavor of SDC is called Application Centric Infrastructure (ACI) and it entered the mainstream last year, with all the options to meet the needs of a multi-cloud environment. This includes enhanced scalability, native container integration and ACI Anywhere, which extends ACI into the public cloud. In early 2019, we will introduce further enhancements to AWS and Azure, as well as integration with Viptela SD-WAN.
Data Center switching
With 400GE announcements for the Nexus 9000 Series switches and new 400GE optics, we continue to lead the industry. Even if we do not yet see significant demand for these bandwidths today, no doubt they will essential to meeting workload requirements in the very near future.
x86 server
We continued to grow with our server platform – the Cisco Unified Computing System (UCS). 2018 was the year of diversification and expansion into new markets. For example, we launched a multinode server with AMD processor and an AI server with Nvidia graphics cards. Meanwhile, our hyperconverged infrastructure (HCI) Cisco HyperFlex not only caught the eye of leading market research firms like Gartner and Forrester, but also became the solution of choice for many more companies. Today, more than 3,700 organisations worldwide are using HyperFlex.
SAN Switching
With new hardware and software analysis capabilities for MDS, we entered 2018 with strong adoption. There's plenty of reasons for you to be excited about your next Brocade refresh on Cisco MDS. Cisco SAN Analytics delivers deep visibility into I/O traffic between the compute and the storage infrastructure. This information is in addition to the already-available visibility obtained from individual ports, switches, servers, virtual machines, and storage arrays. You will get:
Complete visibility into your infrastructure reduces risks and helps maintain optimum performance.
Proactive and predictive troubleshooting helps to meet strict Service-Level Agreements (SLAs) and reduce downtimes.
Optimum utilization of your infrastructure can lead to CapEx and OpEx savings.
Data-driven decisions help to deploy applications faster.
Optimized utilization of storage arrays and the overall storage infrastructure improves efficiency.
Looking ahead
We've compiled the most important IT trends for 2019 based on wide range of current studies.
Last year, the emphasis in IT was on efficient data usage, optimization and management of multicloud environments, and a comprehensive secure architecture. This year, we will see a small shift in strategic priorities:
Artificial Intelligence and Machine Learning are suitable for everyday use
The Internet continues to expand
Video requires higher bandwidths
Mobile traffic is growing significantly
New application scenarios for blockchain
Companies will have to digitize processes faster and harness new technologies to stay competitive. You can read the full story here.

Of course, there are many new product updates coming in the Spring that are worth a brief mention. For example, our UCS cloud management platform "Intersight" will also be available as a virtual appliance. Crucially, you can expect to hear some exciting news around SDN with ACI Anywhere soon.

Stay tuned…

Tags: