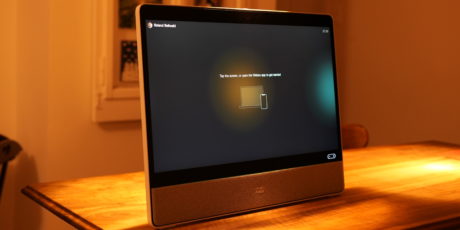 Collaboration
Webex DeskPro, the perfect home office device
I fully understand, it is coming with a cost to have a dedicated video device in the home office. At the same time, to have reliable, good quality audio and video helps to feel confident during virtual meetings and therefore reduces stress and saves time, a lot of time. Yes, we are now working from home, which is a luxury for some, but did our time spent for work related challenges become less valuable and can therefore be wasted for troubleshooting the home setup!?
Below, I would like to share my favourite feature of our Webex Devices, two ideas on what can lead to a better experience and an extensive guide on the capabilities of our Webex DeskPro.
How easy it could be to join a meeting as you are getting into the office
The video has been recorded in one go (with three cameras to catch the angles which best show the important information), to let you experience the actual time it takes to join a meeting. Alternatively, calendar integration / OBTP is as fast as the Webex Assistant option.
Virtual Background and Picture-in-Picture, two ideas to impress your peers
Please don't hesitate to get in touch with me via Webex, in case you would like to get a copy of the script.
Features and Functionalities / What you can all do with the DeskPro
This is a little more extensive guide, but it shows most features of what you can do with the Cisco Webex DeskPro. Each paragraph is linked in the description, so, you can share specific parts of the video to describe a certain feature.

The full overview of the Webex Devices available can be found on Project Workplace and the desk series are also to be found there.

Tags: