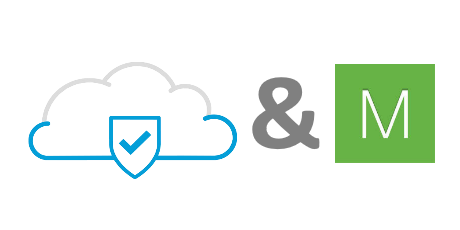 Cloud
Two Cisco Cloud-Solutions Marry
There are things in the world that simply belong together:
Laurel and Hardy
the Gotthard and traffic-jams
Meraki and Umbrella
If you haven't heard of the last two:
Meraki is Cisco's cloud-managed networking-solution
The complete networking portfolio, from AccessPoints to Firewalls, is setup with ease, secure by design and continuously updates with features and security patches.
Umbrella is the same in terms of Security: integrated in less than 30 minutes, Umbrella protects all your devices before they can even connect to malicious content. This works within and outside of your corporate network.
Better together
So, here are two Cloud-Solutions, both slick, secure and easy to configure.
Wouldn't it be pretty obvious to combine the strengths of each solution?
It actually is, and therefore a native integration between Meraki and Umbrella does exist!
This is what it looks like:

On Meraki side, you just have to provide the Umbrella API-Key.
Now you can directly apply the Umbrella policies not only globally, like many other things you can apply it per SSID (WLAN) or Group Policy. Doing so, you can quickly and flexibly select the right policy for the right group – Guests or Employees, Students or Teachers, but also IT-Employees vs. Marketing Employees.
The policies themselves are created within the Umbrella Dashboard:

If you check the screenshot above, you will see a few things.
Protecting against threats is the top priority: Malware, Phishing, Comand and Control Servers (C2) … these are things you want to keep out!
But Umbrella can do much more! You can, based on categories, define if you users can access certain content or not. While the general security settings may be or most likely are the same for everyone, other settings might not. For example an employee in marketing should be able to access Facebook, while an employee in the logistics department not necessarily needs to.
You might also have seen the point "File Inspection" – also this is possible to Umbrella! It can serve as a Proxy and check traffic for malicious content, even in encrypted connections.
Just try it
Have you gotten curious?
If so, don't just trust these nice words here, test it yourself!
You can register for a free Trial of Cisco Umbrella and see which Security-Risks you haven't noticed so far – you will be surprised.
Also visit a Meraki Webinars and get a free Meraki AccessPoint! Have fun testing it, because so simple a secure network can be!
If you first want more details about this you can visit the Webinar about Umbrella/Meraki-Integration hosted by our colleague David Hopfmüller this October!

In case you're already an Umbrella- and Meraki-Customer you can ask Meraki-Support to enable this new function for you!
And all techies there is a quite extensive article in the Meraki-Dokumentation about this integration.

Disclaimer:
This article was inspired by an article by my colleague David Hopfmüller in the Austrian Cisco Blog.

Tags: