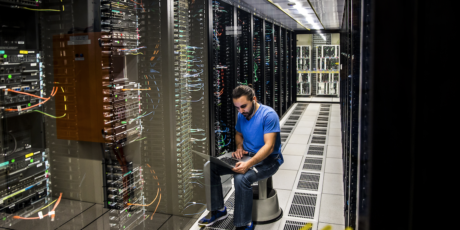 Country Digital Acceleration
The brains behind data centers
Have you ever heard about Cisco Workload Optimization Manager (CWOM)?
CWOM is a decision engine for hybrid cloud environments. Software that continuously analyzes workload consumption, costs, and compliance constraints and automatically allocates resources in real-time, on-premises and in the cloud. It assures workload performance by giving workloads the resources they need when they need them.
It leverages the data that is already being gathered by these solutions to understand the performance and interdependencies of your applications and infrastructure holistically, in order to determine the right actions, at the right time, to continuously optimize your data center and cloud environments.
Simultaneously assuring workload performance and compliance while maximizing utilization. AI-assisted analytics to proactively makes recommendations to alleviate performance issues.
What are the Customer benefits?
Optimized workload performance
Let software provide workloads with the exact resources they need when they need it.
Ensure consistent service‑level agreements.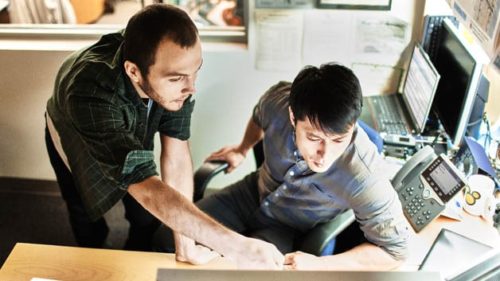 Increased efficiency
Improve density and utilization without risking application performance.
Forward-looking modeling guides capacity, refresh, and migration planning.
Comprehensive solution
Data center, on-premises, and public cloud environments.
Support for multiple hypervisors, containers, and cloud platforms.
Optimize data center and private cloud:
Automate workload placement, scaling, and capacity to assure performance while maximizing efficiency.
Quickly model what-if scenarios based on the real-time environment to accurately forecast capacity needs.
Control cloud assets to deliver service levels:
Automatically scale workloads, storage, and databases in real time to assure performance.
Track, report, and view trends for compute and storage and database consumption metrics (CPU, memory, IOPs, latency, and DTU (Database Transaction Unit)) across regions and zones.
Minimize public cloud costs:
Automatically scale down Microsoft Azure virtual machines or Amazon Web Services (AWS) instances, storage tiers, and database tiers, reducing costs without impacting performance.
Project actual cost of workloads by projecting compute, licensing (OS), IP address, and storage costs.
Get started with real-time optimization: Within one hour of installation, Cisco Workload Optimization Manager will begin to optimize and recommend actions for greater efficiency.

ROI: 91% of users see ROI in 90 days or less 1

Feel free to contact me Erick Caron,  to discuss Demo, Pilot or Proof of Concept for your organization with the support of Cisco CDA (Cisco's Country Digital Acceleration Program).

Tags: