Events
Take the road to better Data Center Experience at Cisco DC Experience Forum
Digital is transforming everything. It's making traditional infrastructure and operations models obsolete and bring a lot of challenges to Swiss companies. The demands to the business have changed and also the demands to the IT.
The application is the king
Remember that 1876, the first intelligible speech was transmitted via telephone and today most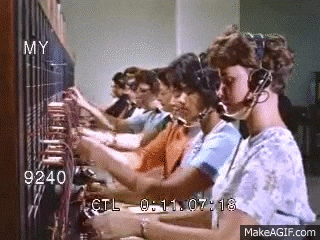 of us could not imagine to "survive" one day without a smartphone. The digitization is going faster and faster and in today's digital economy – applications become king. That's why your organization must move faster and be extremely flexible than ever before.
In most company's businesses, we are finding that their IT organizations are struggling to address the new demands of digital transformation. Many of these organizations continue to use environments built from silos and discrete components rather than a well-thought-out systems architecture.
There is a need to modernize the IT Infrastructure
If IT leaders are going to modernize their infrastructure, they need a solution that delivers flexibility and agility while enabling IT teams to maintain visibility and control all over.
And the changing needs are forcing businesses to consider alternatives to traditional IT approaches. Today's competitive markets demand the flexibility and essentially requiring cloud economics in the datacenter.
Hear trends, news and from experts at our event DC Operations Experience at 4th of October in Lausanne, we have prepared the following agenda for you:
9:00 – 9:30 Keynote: Transformation and how is the IT specialist impacted, Speaker: Tjerk Bijlsma | Technology Officer – Cisco EMEAR Data Center Team
9:30 – 15:15 Compute Management redefined once more, Speaker: Tjerk Bijlsma | Technology Officer – Cisco EMEAR Data Center Team
10:45 – 11:15 Modernize Your Data Center to Drive Business Innovation and Lower Operational Expenses, Speaker: Michael Krüger | Regional Sales Director – Intel DACH
11:15 – 11:45 Autonomous usage optimization of your infrastructure – leverage your install base, Speaker: Michael Nagar | Senior System Engineer – Turbonomic UK
11:45 – 12:15 Application Analytics and user experience optimization, Speaker:Samuel Koelbener | Sales Engineer – AppDynamics Switzerland, Patrick Siffert | Regional Sales Manager – AppDynamics Switzerland
Register today! We are looking forward to see you there!

Tags: