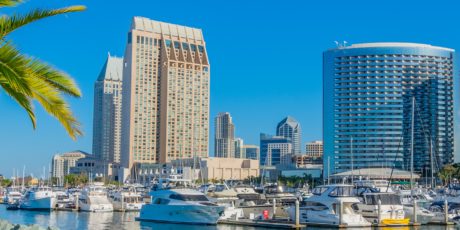 Swiss Speakers at Cisco Live San Diego 2019
We'll build the bridge to get you where you want to go so you can make anything possible. At Cisco Live, you'll learn new things, be inspired, and create the path to endless opportunities.

Swiss Speakers at Cisco Live San Diego 2019:
Bruno Klauser,  works as Cisco Consulting Engineer for Network Programming, Automation and Analytics in the EMEAR Enterprise Networking Digital Acceleration Team, based in Zurich, Switzerland.
Lukas Krattiger, is Swiss citizen, living and working at Cisco San Jose as Principal Engineer, Technical Marketing. He holds CCIE No. 21921 (Routing/Switching and Data Center) and has more than 20 years of experience in data center, Internet and application networks.
Maurizio Portolani, is a Technical Marketing Engineer working on designing and tuning ACI networks with special focus on bridging and L4L7 integration.
Rene Raeber,  Sr. Director Distinguished Engineer, Cisco Systems Cisco Worldwide Data Center Security Technical Lead. Rene's function covers Datacenter Strategic Accounts and Key Project support in the Commercial, Enterprise, Public Sector and Service Provider market segments.
Rolf Schaerer, is a Technical Solutions Architect (TSA) at Cisco Switzerland with 15+ experience in Data Center, Service Provider and Enterprise Networks.
Stefan Leemann, is working as Consulting Systems Engineer at Cisco Switzerland. His focus is on Wireless/Mobility and Network Management.
| | | | |
| --- | --- | --- | --- |
| Bruno | Klauser | TECNMS-3161 | This Technical Seminar is different! Capturing the opportunity presented by Digital Transformation and solving operational challenges in today's DevOps era demand a creative approach. Combining technology capabilities – such as Cisco DNA Center Platform – with wants and needs of the users involved is key to success…. |
| Rene | Raeber | TECDCN-1757 | During this 4 hours Technical Seminar the attendee will learn the installation procedure of a Tetration cluster, the implication and doings for his environment. The session will explain and demonstrate the cluster capabilities and the most generic use cases…. |
| Rolf | Schaerer | TECACI-2009 | This technical seminar covers the latest Cisco's Application Centric Infrastructure (ACI) innovations and the best practices for designing and operating Data Centers leveraging ACI. ACI is built to operate as a distributed secure network for single site or for multiple locations… |
| Stefan | Leemann | BRKNMS-2573 | In this session, you will understand how traditional network management is different from intent-based network management with Cisco DNA Center. Cisco DNA Center goes beyond traditional network management approaches. Designing, provisioning and applying policies to your network is now an integral part of this unique all in one solution… |
| Lukas | Krattiger | BRKDCN-3378 | The goal of this session is describing the Standards around VXLAN EVPN and the specific implementation within Cisco NX-OS. Following this, we are diving into the EVPN details and how VXLAN accompanies and completes the solution… |
| Lukas | Krattiger | TECDCN-2110 | VXLAN provides an excellent encapsulation for many applicability and EVPN provides extensive capabilities as a BGP extension. Today, the main use-cases for VXLAN deployments are mostly in the Data Center fabric space; however, there is an extensive and growing interest toward leveraging VXLAN EVPN based solutions for interconnecting multiple Data Centers (a solution traditionally called Data Center Interconnect – DCI)… |
| Lukas | Krattiger | BRKDCN-2035 | VXLAN provides an excellent encapsulation for many applicability and EVPN provides extensive capabilities as a control-plane. With VXLAN and EVPN, we have excellent capabilities for Data Center fabric deployments with an integrated Layer-2 + Layer-3 approach.With the maturity of the control- and data-plane new capabilities for interconnecting multiple fabrics is at growing interest to leverage VXLAN BGP EVPN… |
| Lukas | Krattiger | BRKMPL-3333 | EVPN has become the de-facto standard for fabric overlays and inter-site connectivity in the Data Center market segment, for next generation VPNs in the Service Provider market segment, and for fabric overlay and WAN connectivity in Enterprise networks… |
REGISTRATION
Join us in San Diego for 5 action-packed days of sessions, hands-on learning experiences, expert demos, networking and fun!
If you have any questions, please contact me or one of my speaking colleges.
We are looking forward seeing you in San Diego.