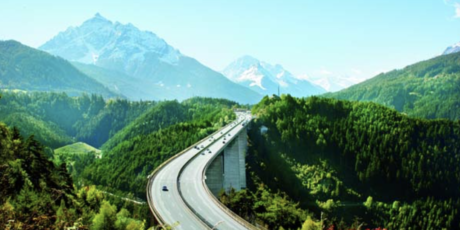 Country Digital Acceleration
Is our Swiss Highway smart? What is behind a safe journey from home to workplace?
Roads help us be more productive. They help us get to work, see our family, and get more out of life. But even with its advantages, wouldn't we want our roads to be more efficient and safer?
The good news is that recent advances in roadway infrastructure now make this possible!
In fact, Cisco Connected Roadways helps secure and connect intelligent transportation systems, allowing vehicles, roadways, travelers, and traffic management centers to all communicate with one another in real time. It also allows cities and transportation agencies to simplify operations and maintenance without necessarily replacing existing legacy infrastructure. The solution is based on a proven architecture and provides a secure, converged, standards-based infrastructure that can replace redundant, proprietary, and single application solutions with limited or no interconnectivity. Consequently, operators can optimize both capital and operating expenditures for their network infrastructure.
Moreover, it offers agencies the extra benefit of reducing traffic congestion and accidents, helping make our roads more efficient and safer:
Enhanced safety through fewer accidents and collision-related deaths, faster incident response, and automated real-time weather and traffic alert
Improved mobility through traffic incident management and intelligent traffic signals that can optimize vehicles' fuel/energy efficiency by prioritizing directional right-of-ways
Tunnel operations, traffic surveillance, signaling, ventilation, emergency exits, fire detection and countermeasures as well as safety communication networks for first responders
Increased efficiency through fewer human error and update delays with automated software actions
Curtailed carbon emissions from mitigating idling time and passenger commute time as well as increasing fuel efficiency through smart intersections and free flow tolls
Lower total cost of ownership through incorporating existing infrastructure and eliminating redundant, proprietary systems with limited or no interconnectivity
Roadways made smart by Cisco Solutions helps you facilitate immediate and future benefits in safety,mobility, and efficiency initiatives. It allows for a smoother flow of traffic, reducing congestion and secondary collisions as well as overall fuel/energy consumption, and paves the way for a foundation upon which connected, autonomous vehicles can communicate with their surrounding environment.

It can help simplify operations through automated, real-time updates to digital signage based on roadway and weather conditions as well as improved communication to first- responders regarding traffic injuries and collisions.

Lastly, Cisco Connected Roadways can lower your total cost of ownership, as you can incorporate existing infrastructure, eliminate redundant and proprietary systems, and scale rapidly for future additions and adaptions.

Tune in for the next Blog Entry about safety in Tunnels!

Feel free to contact me Erick Caron or Ozgur Yarar,  to discuss Demo, Pilot or Proof of Concept for your organization with the support of Cisco CDA (Cisco's Country Digital Acceleration Program) and our IoT Business Unit.

Tags: