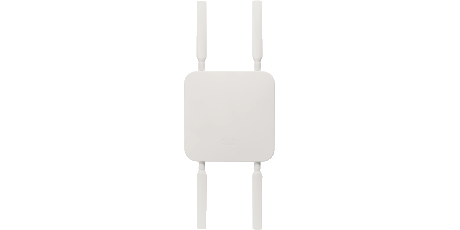 Enterprise Networks
How to connect in rural areas? Meraki MG!
At the time of this writing it is summer, which means it's the typical time for summer vacations. I don't know about your habits and what you like to do during your free time off, but for my part, I like to go to the mountains and spend my time hiking the alps, swimming in lakes, and many more outdoor activities.
I have a few requirements when I plan my hiking tours:
I have paper maps with the hiking routes of the area
I also want access to online maps and forums, so check my upcoming hiking routes, for any news or issues
I want to check the timetable of public transportation, so I know when I have to be where
I want to be able to check the weather forecast to determine if the tour has to be postponed or cancelled
Especially routes I don't know already I want to use an online planer, so I get an idea about distance, up- and downhill meters, time-requirements, etc.
All these things (and many more) need internet access (maybe except of the paper maps) — and that can be a problem in mountainous areas!
Rural Internet access: a real life example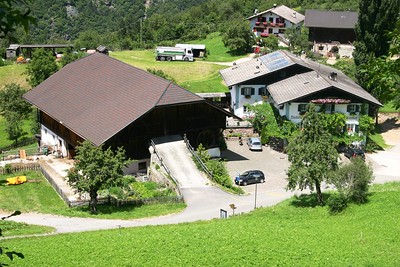 The picture on the right shows a little farm that also rents out a few guest rooms. It's located somewhere in the Italian Dolomites.
I'm a regular visitor to this place (for almost 4 decades), so I know the hassle the owners had to endure in order to get internet access to their place – and I'm not even talking about any meaningful throughput for their guests.
The remote location and rural nature of this place makes it till today impossible to have a wired internet connection.
In the last years they used some interesting workarounds. For example did they use Point-to-Point Wi-Fi connection, using parabolic dish antennas, to connect to the other side of the valley.
The farm there belonged to some friend and was closer to the next village – that way they got access to a wired internet connection with a couple of dozens kbps throughput!
Well, today the situation has changed – and so it did for many other places in the Alps. Wired internet is still quite often not possible, but today big parts of the alps are pretty well covered by 3G and even 4G cellular data connectivity.
Now leave mentally the Alps – even in other areas cellular connectivity can be the better or faster alternative for internet access.
However, this raises a new challenge… How to connect my wired network to a cellular internet connection?
Meraki Cellular Gateways
The Meraki Cellular Gateway portfolio just got extended, allowing you to essentially connect your wired network with the cellular environment.
This gives your wired devices access to the internet, where it was not possible before. Or – equally important – they give you better options for redundancy, as an extension or failover of your existing wired internet access.
With the extension of the portfolio there are now 4 models available for your choice:
What are the key differences in the models?
First the simple one: the "E" models feature external antennas, while the non-"E" models feature integrated antennas.  Between the MG21/MG21E  and the MG41/MG41E are a couple of differences:
MG21 allows uplink speeds of up to 300 Mbps / MG41 can go up to 1.2 Gbps
MG41 features two NanoSIM slot and allows so redundancy even on LTE providers
MG41 is everywhere the same hardware / MG21 is using specific hardware models for North America and the rest of the world
Higher speeds, multiple SIM-cards, less HW SKUs do indicate that the MG41 is the more advanced product.  This is true, but it also means it's going to cost you a bit more.
All products use the same mounting bracket and can be mounted outside due to their IP67 protection. They can be powered via a local DC power supply or via PoE.
Especially the combination of PoE and IP67 rating makes it really easy to have this placed outdoor at the façade of the building.
And of course, all models are fully managed via the Meraki dashboard, which gives you visibility and configuration from anywhere.
You don't have to be in front of the device to configure it nor to get information about usage, connectivity, etc. This becomes really handy and gives you operational simplicity and benefits, especially if you have to manage multiple locations.
So what are the concrete use-cases for the Meraki Gateways?
Answer: Use them whenever you need to connect a wired device to a cellular internet connection. The following is an assorted collection of ideas:
Remote Access to a HVAC system
SD-WAN with a Meraki Security Appliance
SD-WAN with a Cisco ISR or a Cisco vEdge device
SD-WAN with any other brand
Backup connectivity for your network devices in case of failure of the primary connection
Primary internet connectivity via cellular
Temporary sites, where it doesn't make sense to wait for the wired internet being laid
…
As you can see, there are endless possibilities of how you can use Meraki Gateways.

Feel free to add your thoughts and questions in the comments below — perhaps you have an idea of how to use these devices that I didn't mention!

Tags: