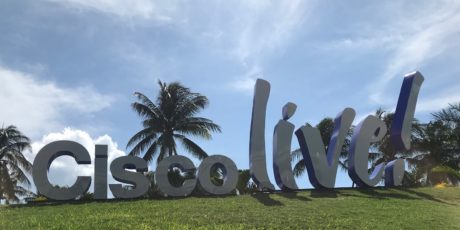 Events
Cisco Live Barcelona 2020 Data Center Highlights At A Glance
Next week it is time again! Get your Cisco Live Barcelona 2020 data center highlights at a glance. Cisco Live Barcelona opens its doors to provide you with the latest and greatest in networking, security, collaboration, and data center. Plus, all the latest thought leadership on the industry trends and innovations that matter to your business. Go here to learn more on multicloud and why it matters for you.
What's hot in Data Center at Cisco Live Barcelona 2020?
There are countless exciting speaker sessions, live demos and keynotes addressing the hottest technology topics and product launches. To ensure you don't miss the most important data center news, here's a summary of the "hot topics" for you.
World of Solutions (WoS): Innovation Talk, Customer Presentations and Live Demos
The World of Solutions makes the heart of a technician beat faster. Here you will find not only the latest product demos, but also some of our amazing customer leaders talking on stage about their experiences of working with Cisco. What you need to know:
Monday 27 January 09:30 Hrs – Cisco Live starts fast, with the first speaker sessions and a Data Center Discovery Day dedicated to our Partners and Distributors
Monday 27 15:30 Hrs – 'One SDN to rule them all' with Frank Schulze, the Data Center Network Architect at Bosch at the Industry Booth. This is a 'must see' for anyone interested in software defined networking (SDN)
Tuesday 28 January 11:00 Hrs – Liz Centoni explores "Delivering on the Customer Experience with Application Assurance"
Tuesday 28 January 14:45 Hrs – will be about: "Compete on User Experience and Win: Application Visibility and Business Insights from AppDynamics. Both presentations will be held in the WOS at the innovation show stage.
Please also don´t miss the PSO session on Tuesday 28th January 13:15 Hrs to learn more about some exciting Cisco Intersight news. Check out also Ken Spears blog about The Application Revolution.
Hear from our Customers!
There's nothing like getting the advice you're looking for first-hand from peers. We've got some fabulous customer speakers from some of the industry's biggest names taking part in our sessions. What you need to know:
Wednesday 28 January 12:00 Hrs – Liz Centoni's Innovation Talk takes place in the WoS at the Innovation Show Stage and examines "Building the Bridge to Multicloud: Powering the Application Revolution".
Wednesday 28 January 14:00 Hrs – Be sure to catch AdvoChat, our data center customer panel at the Gateway Booth! Join three of our highly esteemed Customer Leaders as they share their experiences in infrastructure modernization and embracing new applications and Cloud/SaaS models, to bridge gaps between team silos and operational requirements through automation. On stage will be: David De Roock,  EXMAR NV, Jan Holzmann, Robert Bosch GmbH and Wouter Hindriks, MISSING PIECE BV.
Wednesday 28 January 15:45 Hrs – Jan Holzmann from Bosch takes the stage again with Cisco's Thomas Scheibe to talk about "Digital Transformation: Application Deployment, Infrastructure Automation and Assurance".
Finally, on Thursday at 10:00 Hrs there's a Product Strategy Overview (PSO) session for all hyperconvergence and Cisco HyperFlex fans showcasing "Containers as a Service for Cisco HyperFlex and Intersight".
You can find here all links to book your sessions:
DC Discovery Day: Register here.
DC Launch Demos: World of Solutions > Cisco Showcase > Launch Zone
DC Networking & Compute Demos: World of Solutions > Cisco Showcase > Data Center Booth
DevNet Zone: The Hub
Innovation Talks: World of Solutions > Innovation Talk Theater. Search content catalog by session ID to register.
PSOs: Locations vary > Search content catalog by session ID to register and for specific location.
Cisco Live Celebration
No Cisco Live would be complete without our legendary celebration on the closing evening. What you need to know:
Thursday 29 January 18:30 – The fabulous Nile Rodgers & CHIC are headlining this year, with hits like Everybody Dance, Le Freak and Good Times.
Download our handy Cisco Live Barcelona 2020 data center highlights at a glance to ensure you don't miss out.

We look forward to seeing you!

Tags: