Collaboration
Cisco Jabber for Windows 10.5 available !
Cisco Jabber for Windows is the first client available from the Jabber 10.5 release.
The first thing you will notice in this release is the new visual design. The development team has done a incredible work in making Jabber even more sexy than before. You will find this new design in every 10.5 Jabber clients coming in the next few days/weeks.
Jabber for Windows 10.5 includes the following new features and enhancements :
The new sexy and consistant User Experience accross any device.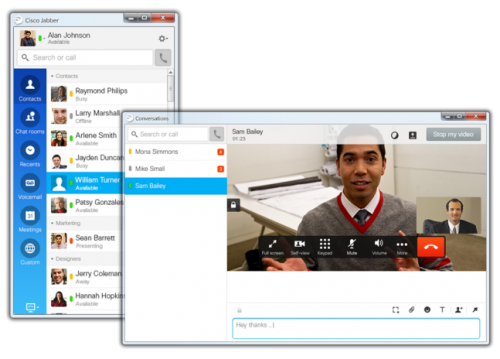 By enabling SAML SSO, you can now reduces password fatigue by removing the need for entering different user name and password combinations. You will a well known Identity Provider integrated with your directory in the back-end. SAML SSO feature has been tested with the following IdPs: ADFS 2.0, OpenAM 9.5 and 10.0, and PingFederate 6.10.0.4.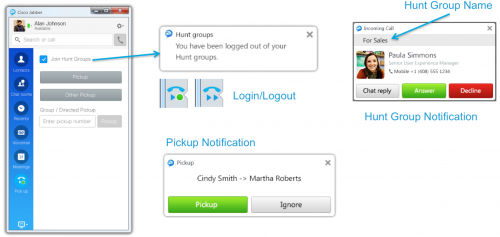 Hunt Groups enable incoming calls to be directed to a group of users. The call route is based on a number of factors, including first available , longest Idle, broadcast hunting and circular hunting.
Call Pickup allows users to pick up incoming calls from their own group. Group Call Pickup and Directed Call Pickup allows users to pick up incoming calls to another group or individual, respectively.
Users can select a ringtone for incoming calls from a menu of distinctive ringtones for their client in the Options menu, under Sounds and Alerts.
You can now view real-time statistics when on a call. Use Ctrl + Shift + S to open call statistics. You can view audio, video, and screen share statistics, and copy the statistics into the clipboard to send to others.
Notifications now pop-up (can be disabled) when receiving incoming chat messages. IM badges are also shown in the Windows taskbar.

IM Only Screen sharing and Remote desktop control
In addition to the video screen share (BFCP) feature that is available to video-enabled clients when on a call, users can now screen share directly from an IM conversation when video share is not provisioned or available.
Users can share their screens from IM with up to five other Cisco Jabber for Windows 10.5 users in a group chat. Unlike BFCP, users do not need to be in a call to share their screen.
Screen sharing and remote desktop control are fully available with the free Jabber IM&P client without any additional cost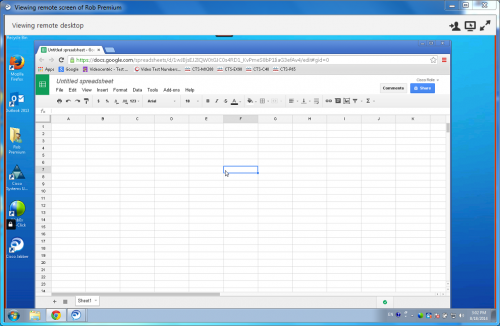 Administrators can now create and delete rooms, manage membership, and moderate rooms. You can define up to 30 room moderators who can create or remove rooms, add or remove members, and define room types and descriptions.
Users can also now search for messages in their chat room histories.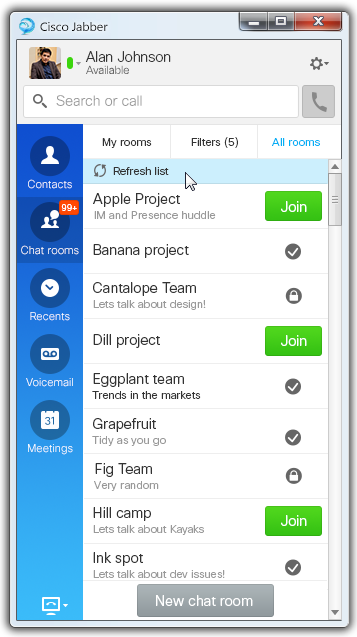 Download Jabber for Windows 10.5

Enjoy !

Tags: