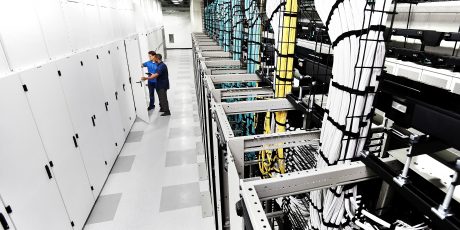 Data Centre
Challenges for IT in the data center
The top challenges for corporate IT in the data center
Data Centers are  no longer a isolated location behind the corporate firewall. It's a collection of different facilities and clouds which supports and enable the development, testing and deployment of the applications running businesses.
At the same time, the demands on the data center keep on growing and they are getting more complex as new business apps and advanced technologies emerge. Artificial Intelligence, applications and infrastructure delivered via the cloud as-a-service, IoT, machine learning and mobility are some of them.
As a result, the top challenges for corporate IT in the data center are as follows:
#1 Disappearing Data Centers
Gartner predicts that by 2020, more compute power will have been sold via infrastructure as
a service (IaaS) and platform as a service (PaaS) cloud providers than that sold and deployed into enterprise data centers. Most enterprises will continue to have an on-premises data center capability. However, with most compute power moving to IaaS/PaaS providers, enterprises and vendors need to focus on managing and exploiting hybrid IT – i.e. the combination of on-premises, off-premises, cloud and noncloud infrastructure. The question for corporate IT is: What's the best way to build a hybrid cloud?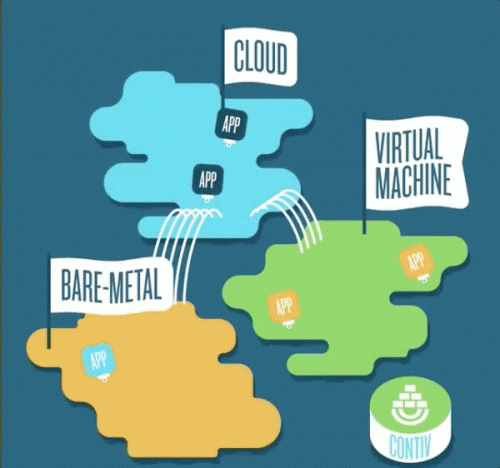 #2 Containers, Microservices and Applications
Containers (e.g. Docker) and microservices are the new application platform for cloud development. Containers provide a convenient way to implement which makes them well-suited for development of microservices, in which applications are constructed as a suite of small services that run as separate processes and communicate through lightweight, network-based mechanisms. Microservices can be deployed and managed independently. Once implemented inside of containers, they have little direct interaction with the underlying operating system (OS). The question for IT leaders is: Can I use a common infrastructure (Network, Compute, Storage) for all my bare metal, virtualised and containerised applications?
#3 Business-Driven IT
Recent surveys show that up to 29% of IT spend comes from business units – or lines of business (LoBs) rather than corporate IT, and that this shift will continue over the next few years. LoBs are aquiring applications and infrastructure from third-party service providers often as a means of getting round traditional slow-paced IT processes. A trend known as 'shadow IT'. However, in today's world it is more often designed to provide technically savvy business people with a means of implementing new ideas quickly, while adapting to, or entering, new markets as effortlessly as possible. The question for corporate IT: What role should LoB Managers play in IT purchasing decisions?
#4 IT as a Broker of Services
Corporate IT needs to adopt IT as a service (ITaaS) model in order to deliver the right service, in the right location, from the right provider, at the right price. In other words, corporate IT becomes a broker of services. The question for corporate IT is: What are the new requirements of the IT infrastructure to enable this model?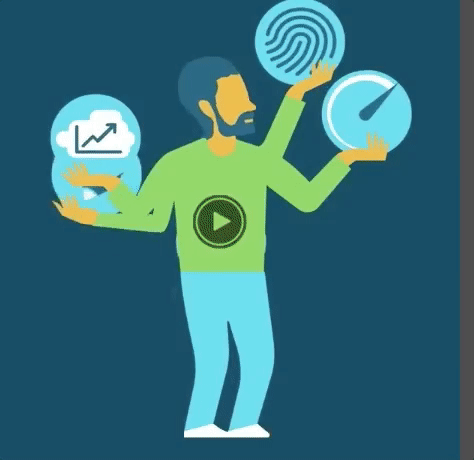 #5 IT in a multicloud world
Corporate IT needs to enable the use of cloud services across the business, but again, with a focus on enabling the right service, at the right time, from the right provider. Crucially, the underlying IT infrastructure and support must not be compromised. The question for IT leaders is: How do you address the widening gap between the cloud applications that LoBs need and what corporate IT can reliably and confidently support today in terms of people, processes and tools?
#6 A gap in capacity
Resources that are paid for, but not really used can be found both in on-premise data centers and in the cloud. IT leaders should learn to focus not just on uptime and availability, but also on capacity, utilization and density. The question for IT leaders is: What's the best way to gain visibility of and maximize resource utilisation to extend the life of an existing data center and reduce operating expenditures from service providers?
#7 Multi-vendor strategy
In most companies, corporate IT is equiped with hardware and software from multiple vendors. This presents a huge challenge in terms of how to manage implementation, and product and software updates using multiple tools, which all require training for the teams involved. Automation in the data center to simplify deployment and management is therefore becoming increasingly important. The question for corporate IT: Can a single vendor meet all or the majority of my requirements?
#8 Security everywhere
The number and frequency of cyber attacks continues to rise. For corporate IT. it is more important than ever to ensure the apporpriate level of protection. If enterprises adopt a hybrid cloud model, the right security tools must be in place. The question for corporate IT is: How do I secure all of this in a consistent manner?
#9 New IT investments
Applications, Big Data  and IoT are changing how data centers are designed and managed. In many cases, the IT environment needs to evolve because the legacy infrastructure does not meet the requirements of the new applications and technologies being adopted. The question for corporate IT is: Do I build the net new or modernise what I have?
#10 the hype of hyperconverged
Hyperconverged infrastructure (HCI) is the next evolution in business computing. But there are several flavours of HCI competing for your attention today, and not all are created equal. Several well-known solutions lack a vital ingredient in the HCI stack – the network. Adding the network as an after thought can mean more time and cost for your business. It also leads to scaling issues later on. Moreover, most solutions have a rigid architecture that forces you to add compute, memory and storage in blocks. This can create inefficient silos where processing and storage resources go unused. And although many vendors position hyperconverged as a solution for all applications and workloads, this is not the case just yet. The question for IT leaders is: How do I identify the best next-generation HCI for my business?

Mind the skills gap

Last but not least, with the ongoing journey to digital transformation there will be a change in the role of corporate IT. Demand for Cloud Brokers, IoT Architects and Big Data Analysts will grow significantly over the next few years.

First and for most will be the IT cloud broker, responsible for monitoring/management of multiple cloud service providers.

Next will be the IoT architect, tasked with understanding the potential impact of multiple IoT systems on data centers. They will also be working with business units to ensure their closed loop IoT solutions are either compatible with the central IoT architecture or that common protocols and data structures are used.

In addition to the changes in infrastructure, there will also be a need for experts in integration to ensure new initiatives (e.g. cloud, edge computing, IoT, etc.) make a smooth transition to being a core function within your business.

Ressource:

What are your experiences and challenges?

Tags: