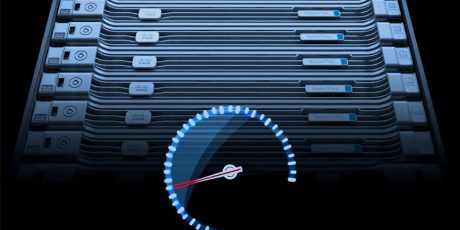 Data Centre
4 benefits of Cisco´s hyperconverged infrastructure
Choosing hyperconverged infrastructure is like buying a car. You might want something flexible, that easily adapts to your needs. Or a car with plenty of space. Perhaps you just want a car that's fast, or one that comes with many features. Maybe you're not particularly bothered about space or speed, so a small car with little equipment is perfectly adequate.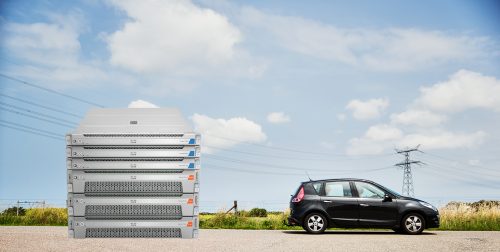 Data center managers face similar selection choices when it comes to infrastructure. The data center must meet the needs of the business. So you might need a lot of capacity, or just a little for basic file storage. Likewise, features and functionality may well be important for your business, or you may want a unified management capability that makes your life easy. This is where hyperconverged infrastructure comes into play.
The hype about hyperconverged infrastructure
Gartner expects the Hyperconverged Infrastructure (HCI) market to be worth $5 billion by 2019. HCI and software-defined infrastructure cover a broad range of business needs and are technologies that have been evolving rapidly.
HCI has reached an optimal level of maturity when it comes to the capabilities demanded by small and medium-sized companies. But just like cars, there is a broad range of options available from different vendors.
Here are 4 reasons why so many businesses are interested in HCI:
Reason 1: Intelligent end-to-end automation, including network automation
What would a vehicle be without a good gas station network? Most hyperconverged systems lack the network component. So while they combine compute and storage, they mean you then have to think about the network separately. The situation is different with Cisco HyperFlex, because the network is an integral part of the solution. With end-to-end automation of compute, storage and network resources, together with pre-installed configuration, the deployment process takes just minutes.
Reason 2: Unified management for all workloads
What use is a car that comes fully loaded with extras, if it's not intuitive to use and you always have to consult the manual? We see simplification being the future for data centers. Cisco has UCS Director, the management solution that makes your data center infrastructure easy to manage. You can configure, manage and monitor Cisco and non-Cisco components without creating additional silos of technology, as well as managing both physical and virtual environments via a single intuitive interface.
Reason 3: Independent resource scaling
Now imagine that you could turn a sports car into a family car because you're about to have a baby. Cisco HyperFlex includes compute, storage and networking on a unified high-performance platform. By adding nodes it's possible to scale easily and independently of compute or storage. Scaling is done without changing or customizing the software or network configurations.
Reason 4: Unified data center architecture based on UCS
What if the maintenance and upgrading of your vehicle happened automatically overnight? It's early winter, you walk into the garage and the car is already on winter wheels. Cisco UCS provides the foundation for cloud computing, mission-critical applications, software development, and big data implementations in the data center and branch offices. HyperFlex is built on on Cisco's unified computing system (UCS), which means you can extend the popular Cisco UCS Manager Automation Policy to HyperFlex Clusters and roll out and expand processes across the infrastructure.

Cisco HyperFlex is, if you will, the perfect vehicle tailored to your business needs. You get flexible pools of compute, network and storage resources that are easy to implement and maintain. The infrastructure grows and flexes with your business. And with UCS Manager you get enhanced visibility and control across compute, network and storage resources.

Take the ride and register to our free of charge Test Drive on January 24th, 2018 or check out our eBook to learn more.

Tags: