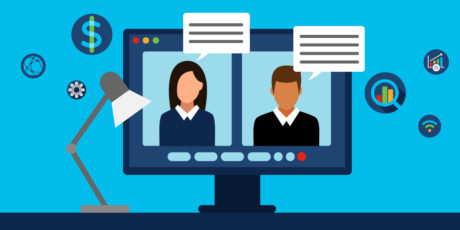 Partners
North Star Stories: Preparing public sector organizations for what comes next
The pandemic has proven to be uncharted territory for a wide range of industries. When it came to public sector organizations, we saw municipal governments transform into virtual city halls, school boards pivot to remote learning, and healthcare providers adopt telemedicine at a pace like never before.
Canadians were looking to stay connected to a wide array of services, while accessing them in safe, virtual ways. Organizations had to quickly evolve, putting in place the right tools — from the network technologies, to collaboration software and security solutions — to deliver a seamless, secure experience for everyone.
At Cisco we understand the nuances of how public sector organizations operate. Every organization is facing its own set of challenges and unique opportunities — and as we reflect on the past 16-months, here are a few IT trends to ensure these organizations are prepared for whatever comes next.
Creating better user experiences: More than ever, people are looking for instant and intuitive access to digital platforms. In fact when it comes to accessing government services in particular, a recent report found that 8 in 10 Canadians think navigating those services would be simpler with more digital tools. Whether it's trouble accessing the information they need or making sure their information is safe, ease of use, flexibility and security when accessing government services online is critical for the end-user.
Doubling down on end-to-end security: As IoT devices become the norm and organizations adjust to a hybrid working environment, the risk of security breaches and ransomware attacks are on the rise. Now is the time for organizations to put security on the forefront, not just updating their tools — like enabling multi-layer security solutions to protect networks — but rethinking their security philosophy to adopt a Zero Trust approach.
Supporting infrastructure modernization: As public sector organizations have accelerated their digital transformations over the last year, they have also started to facilitate the modernization of their technology infrastructure, allowing them to deliver effective and connected services. But there is still more to do to ensure all the pieces — from the hardware itself to data analytics and security — are working together to deliver an accessible and effective environment for all users.
The stakes were set undeniably high for public sector organizations over the course of the pandemic. From ensuring citizens have access to vital services, employees could work safely and securely while remote, and that operations could run as smoothly as possible, it certainly wasn't business as usual. But it also highlighted the vital role various technologies play in keeping people connected, working and secure.
To learn more about how to ensure success in your virtual sales organization, read more from the Virtual Sales Vantage Point series here.
About the North Star program
In a year unlike any other, Cisco's Global Virtual Sales and Engineering (GVSE) team has risen to the challenge of remote work, developing out-of-the-box solutions to solve our customers' challenges.

To recognize the true teamwork the GVSE organization has demonstrated this year, we're highlighting outstanding work from team members every month as part of our North Star Club. From winning a tough deal to going the extra mile for their teammates, North Stars have adapted their approach to virtual selling to best suit the needs of our customers and their team.

Tags: