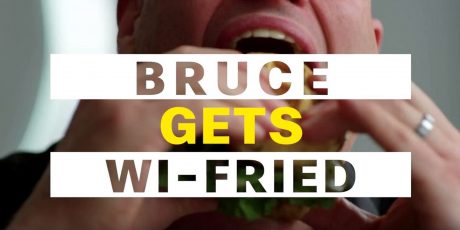 Retail
Would You Like Wi-Fi With That?
Flo King, co-owner of Dirty Bird Chicken and Waffles, admits that technology was never a priority for her growing small business. Not surprisingly, the Toronto-based restaurateur focused instead on what mattered most: chicken.
But with the increasing influence of social media – her diners love sharing photos of their meals – can a restaurant afford not to offer free wireless access? The time had come for Dirty Bird to reconsider its priorities.
"I always thought guest Wi-Fi was an added business expense," said Flo. "I didn't realize I could use it as a marketing tool to help my business grow."
In fact, it's a tool many small and mid-sized businesses, including restaurants, in Canada are finally benefiting from. Guest wireless access not only improves the dining experience but – and here's where good gets great – it can also provide valuable data that restaurateurs can use to build customer loyalty.
In this video, Flo learns more about how guest Wi-Fi and Cisco's Connected Mobile Experiences (CMX) solution can help Dirty Bird spread its wings.
Learn how our retail solutions can help your business grow, watch more business transformation videos and read our other digital transformation stories:
Brewing a Better Beer with Technology
Personalization, one meal at a time