Uncategorized
Our workspace is changing! Are you as collaborative as you could be?
When I was a sales executive 'way back in the day', I recall an opportunity where a successful sales deal originated by the demands of one my IT customer's HR department wanting to build an intranet for their employees. I had the opportunity to fly to California head quarters to meet with the Human Resource Vice President to discuss his requirements. As rudimentary as the net was back then, it was a great example of IT and the Lines of Business (LOB) working together for a common goal.
Fifteen years ago this was deemed a unique one off use case. Nowadays it's a common story. LOB's are demanding support from IT departments in this new cloud/mobile era. Business requirements have evolved and made collaboration technology benefits more quantifiable in the areas of productivity, innovation and growth.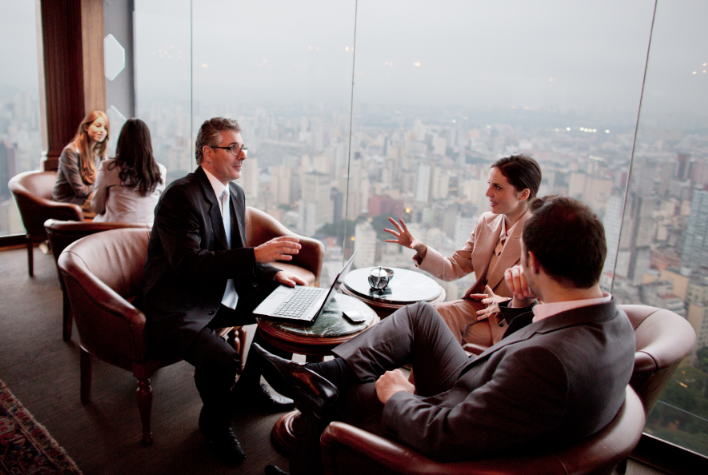 Today's work is more interconnected than ever before. See below for some facts on today's collaboration technologies.* 
Two-thirds of employees are doing more collaborative work than they were 3 years ago.
People are collaborating all across their organizations – and with customers and partners. The average employee today must collaborate with 10 or more people to accomplish day-to-day work.
Better collaboration leads to increased profitability; one-half of business productivity is related to how effectively employees collaborate.
In fact, IDC's Canadian Top Executive Survey concluded Non-IT (LOBs) executives have more say now regarding technology, than ever before.**
So does IT take the lead or does the business take the lead? At Cisco Canada we are here to help with this new-shared responsibility.
Cisco is going on an 8-city Canadian roadshow and inviting organizations to attend a half day seminar to discuss:
How to achieve common collaboration goals across LOBs
Insights into collaboration market trends and what's new for IT and LOB buyers
Breakthrough collaboration tools with benefits for any organization
Strategies and considerations for implementing cloud-based collaboration
So whether you're an IT pro or a line-of-business manager … large enterprise, medium-size business or public sector … you'll leave this seminar with new ideas and insights. It's a great chance to discuss common pain points, experiences, and ways to use enhanced collaboration to achieve business goals.
For more information or to register for the Collaboration Roadshow, please visit our website here.
Sources:
* The Future of Corporate IT, 2013-2017, CEB Enterprise Architecture Leadership Council, 2013 
** IDC Canada, Top Executive Survey, Sept 2013 
Tags: