Borderless Networks
Why you shouldn't go at BYOD alone
By Daniel Reio, Director of Marketing, CDW Canada
Many businesses are thinking of implementing Bring-Your-Own-Device (BYOD) policies. Whether your organization approves it or not, your employees are bringing their own devices to work. Consider Gartner's prediction that by 2014 "90 per cent of organizations will support corporate applications on personal devices" such as smart phones, tablets and consumer notebooks. The lure for employees is the ability to read e-mail, view calendars, and access company information and the internet on their leading edge personal devices, all in the name of productivity, mobility and convenience.
Because end-users are leading the BYOD movement, organizations are now faced with the need to secure their corporate network, while maintaining the user-experience for their employees. The proliferation of personal devices in the workplace should come as no surprise given the growing consumerization of IT and the ability to easily connect our networks with virtually any wireless and wired device. The lines between personal and business technologies are blurring, and technologies of all kinds are ubiquitous in the workplace.
Many organizations are reacting to BYOD and jumping in without proper planning. Some have done little more than provide employees Wi-Fi connectivity for basic mobile device usage. This is simply not enough. Business leaders need to think about how their existing infrastructure will be made accessible for mobile devices. Do they have a secure wireless network? Is the company intranet accessible on mobile devices? If it is, how can you be certain it's protected? What access will you give to which employees within the organization? 
Having a holistic approach to your BYOD strategy is important to its success. This is where a technology solution provider can help with dedicated account managers that have the expertise and knowledge of their customers' IT environment and the business goals they are trying to achieve.
As part of your BYOD strategy, you'll want to consider implementing mobile device management (MDM) solutions. Because there are a growing number of tools to help you manage your devices, an IT solution provider can provide guidance on MDM and can suggest a customized plan for your business that delivers better security, simplified maintenance and greater control. In addition to helping develop your BYOD business strategy and device purchasing plan, a solution provider will also be able to help prepare the corporate infrastructure to support the influx of new devices.  You may need help to audit the infrastructure you have in place and understand how new technology can improve security and usability in a mobile environment.
The whole objective behind the BYOD movement is to allow employees to use the devices they want, when they want. Employees now represent a powerful new voice in the technology decision-making process for organizations. While inviting employees to work in a BYOD environment may require some rethinking of processes, and some planning and policy-setting, a solution provider can help guide and assist you to enable BYOD while maintaining privacy and security.  At CDW, we can help you develop an effective BYOD environment that lets your organization rest easy knowing that personal devices will be able to access company resources safely and securely.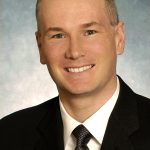 Daniel Reio is the Director of Marketing at CDW Canada and is responsible for strategic product & technology direction as well as the CDW brand in Canada. He has more than 18 years experience in the Canadian technology industry.

Tags: