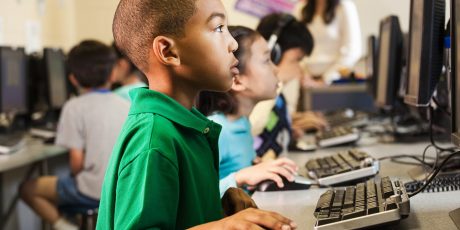 Education
How to Assure Your Hybrid Education Strategy Is Sound
There are countless stories about how hybrid work tools are being used in education settings — and some of them are pretty amazing. In a partnership with STEM Fellowship, a not-for-profit that works towards diversity in STEM, Cisco is providing virtual resources to help over 40,000 high school students across Canada gain practical digital skills and cybersecurity knowledge by 2023. The program aims to create career paths in IT and digital industries.
At universities across Canada, foreign students discovered the benefits of hybrid work and hybrid learning during the pandemic, making their transition to another country easier.
Virtual learning became a top priority in 2020 when it was absolutely crucial for continuity in education, and it continues to be a necessity for students all over the world. Cloud-based technologies that enable hybrid work also enable students and educators to learn and teach regardless of where they are physically.
According to a Research and Markets report, the global online education market is poised to grow by $121.85 billion USD during 2021-2025.
In Canada, a country with perhaps more remote villages than most, hybrid work tools can be a bridge to educational opportunities some students would otherwise miss.
Looking to the future, school districts and higher education institutions all over Canada are planning to continue using hybrid work tools that allow for virtual learning. And the CIOs and technology decision-makers for these organizations are working hard to plan for the technology requirements that need to be met to allow students and educators to innovate what the future of learning can be.
To succeed, there are three features of hybrid learning that need to be well thought out by educators and IT professionals planning for the requirements that need to be met:
Time: There needs to be a clear understanding of when teachers will be teaching and students will be learning. Will these efforts be carried out in real-time or provided as an on-demand option that students can access without consideration for time zones? Self-paced learning can be ideal for some students.
Space: Where will the teaching and the learning happen? Will instructors be in a school setting? Or perhaps teaching from their living rooms? And where will the students be? Will they be physically present some of the time? Will some students need to be virtual while others are in class? Or will classes be remote with instructors teaching across Canada with students in major cities or remote villages?
Interactions: The third feature of hybrid learning to understand is how students and teachers will interact. What types of engagements need to be considered when planning for optimal technology solutions? Will there be in-person participation? How much of the educational process will be in a more controlled virtual environment? Face-to-face and virtual interactions add different dimensions and dynamics to how students learn — and how teachers teach.
With these considerations in mind, education decision-makers need to also plan for improving student hybrid learning skills and making sure students are equipped with appropriate computers and reliable internet. If some students are joining virtual classes from remote areas where internet speed is very slow, how will that be managed?
The same issues need to be considered for instructors. At the beginning of the pandemic, most teachers were not prepared or trained for hybrid learning. Now that we've all had time to learn from those first two years, teachers need to be prepared for the technologies they need to use to make sure all their students have the opportunity to succeed.
Finally, when planning for current and future technology needs, decision-makers need to assure:
The technology is easy to adopt
Tools are intended for hybrid learning
Students and teachers have equal access to the technologies they need
Internet access is secure and reliable for all
Technology adoption is prioritized
To learn more about hybrid work solutions and how educators are using these technologies to deliver education without boundaries, visit Cisco's Hybrid Learning and Teaching page. Take a look at our solutions and reach out to get guidance from one of our experts in hybrid technologies. At Cisco, we are guided by the vision that all students can have equal access to education, no matter where they are.

Tags: