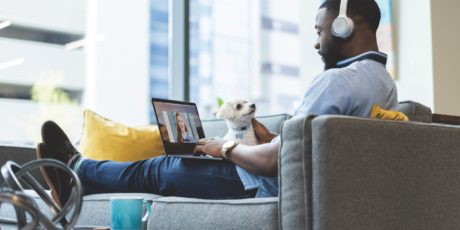 Small and Midsize Business
Marketing advice for small businesses offered at recent Collision conference
At the "Collision at Home" conference in late June, I had the opportunity to offer a mentorship session on Marketing for startups and small businesses.
At Cisco, we value the important contribution small businesses make to the Canadian economy.  After all, they make up nearly all (99 percent) of businesses in the country!
On a personal level, I see the marketing landscape from unique vantage point, having worked in (and marketed to) both small and large-sized businesses. I looked forward to giving smaller businesses my perspective.
As the session got underway, the attendees shared their marketing struggles: Trying to grow their audience on a shoestring budget. Wondering if they're spending too much on content that doesn't work. Trying to figure out the difference between B2B and B2C marketing. And lots more.
What follows is a summary of our conversation, and my best advice to small business owners trying to make it work today, while laying the foundation for tomorrow.
Today, when I think of Marketing, I think of Digital. We live in a digital world. We lead digital lives. And right now, millions of transactions are happening across the internet. In fact, every day there are more than 500 million tweets sent, and 4 billion Google searches.
With that in mind, I believe every small business needs to invest in two things: Social Media and Digital Analytics.
The right content for Social Media
The way we communicate has to be conversational and natural. Social is different from every other mode of communication we use.  Whether we're talking about visuals or copy, everything has to be engaging, authentic and empowering.
Here are my three tips on getting the most out of social strategy:
Social is more than a drive-to. It's a conversation. It's a community.
It's not like placing an ad. Each bit of content is a starting point for new discussions with your audiences. Focus on telling the story, then look for opportunities to facilitate deeper conversation. Engage. Comment. Answer questions.
Develop a posting cadence that makes sense for your audience.
An editorial calendar is key for keeping your messaging focused. Obviously, things change in social. You'll need to respond to real-time events and go "off-calendar." That's fine. Having a framework in place will keep you on track.
Pay attention to what is resonating. Use their behavior to help you refine what you post, when you post, and how often you post.
Invest in a plan to grow "shared" content.
When your content is shared – you reach more people. . Examples: Reviews & referrals; influencers and partnerships. Encourage re-sharing and retweets. The content strategy that works best will vary by platform; for example, contests work better on Twitter while thought leadership is best for LinkedIn. Don't be afraid to ask your customers to share and help promote your business.
Leverage Digital Analytics to fuel the customer experience
Digital tools provide a wealth of opportunity to deliver timely, hyper-personalized experiences that capitalize on moments of opportunity with customers. Here are three ways to do just that.
Use the massive amount of data you already have.
This is key to uncovering actionable insights that impact the business. For example, can you cluster your current customers? What are your cross-sell opportunities? Can you mine data from your sellers? Look at the pages on your website where accounts are interacting and see if you can uncover any trends.
Get the right product to the right person at the right time
Studies show that 80% of customers are more likely to purchase a product or service from a brand that provides personalized experiences, and 79% of consumers are willing to share relevant information about themselves for personalized product recommendations.
With the right combination of creativity and strategy, it's my hope that small businesses can not only recover, but thrive in the Covid economy.
To all of the attendees — Thank you! We hope you took away some actionable strategies you can put into place in your small business or startup. And there's one last thing we want to offer: Don't forget to enter our contest for small businesses based in Canada and the United States. We're giving away business technology recovery kits worth over $3000, and entries are open for a few more weeks.
Please visit our website to learn more and enter the contest.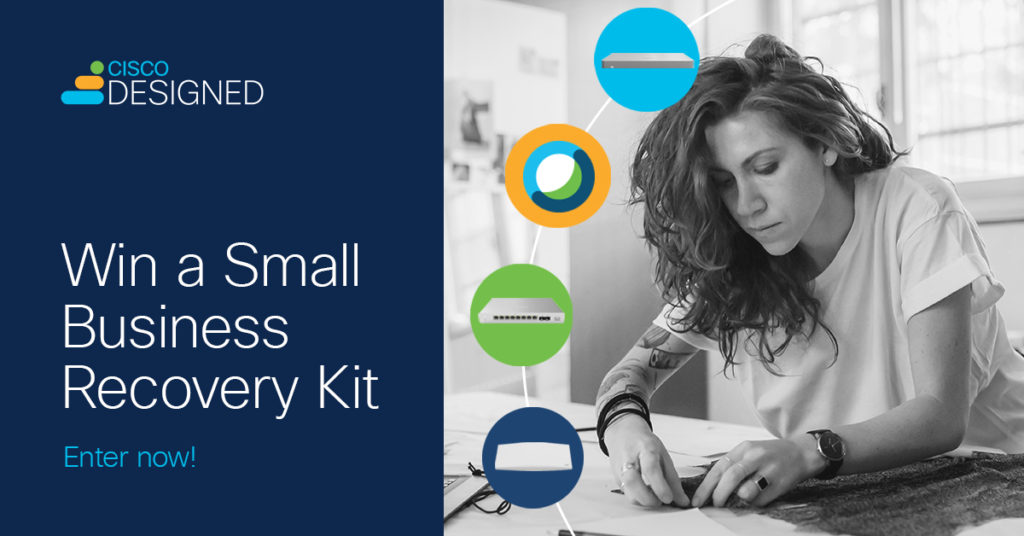 Tags: