Security
RSA Conference 2019 – BETTER Than Ever
The annual RSA Conference (RSAC) in San Francisco is wrapped up and this year's event stayed true to its theme … BETTER.  The 40,000 attendees left the show more empowered and prepared to stay ahead of cyberthreats.  From the first day to the last, the event was packed with sessions and exhibits showcasing some of the best thought leaders and industry solutions available.
As a diamond sponsor of the conference, alongside 750 companies showcasing their technologies, we know security practitioners have more choices than ever before. But does more imply better? More options can lead to more to manage, blind spots, and in the end … complexity. Inevitably this complexity leads to a dangerous security gap.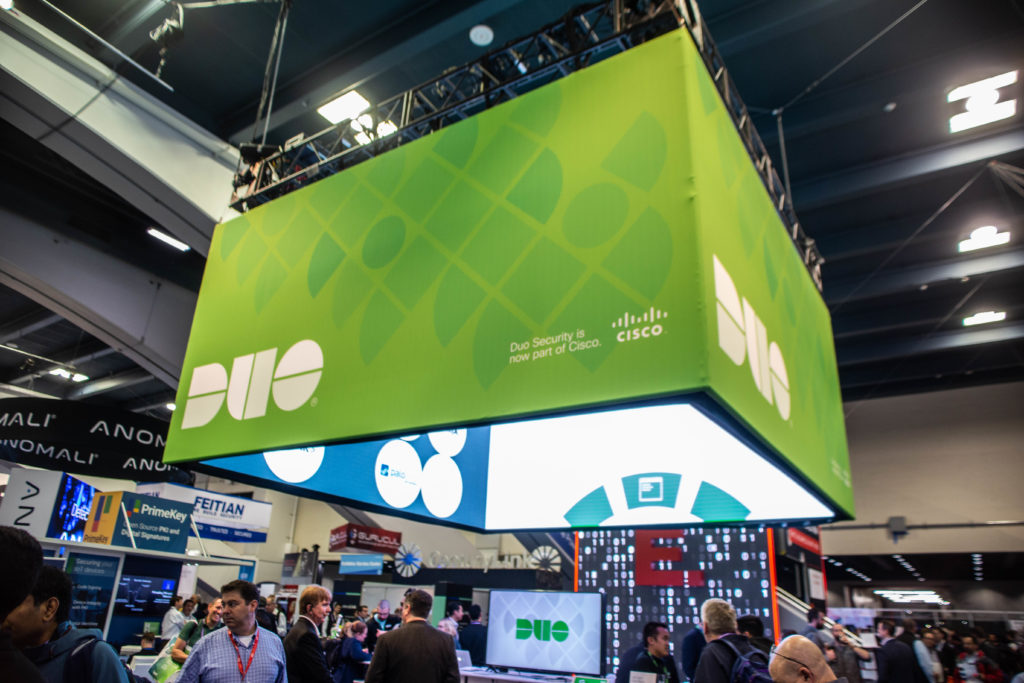 When More, Means Less
As companies continue to add more cybersecurity solutions to their environment from more and more vendors, they reach a point of diminishing return when the value of more products no longer produces a meaningful return. This exposes the risk associated with the holes in functionality and visibility, and it demonstrates the inability for an organization to effectively respond to threats in a timely manner.  Adding more products minimizes the ability to instrument a cybersecurity framework with telemetry to share threat intelligence and update the network in real time. And most profoundly, the security gap highlights the lack of resources most companies have in skilled cybersecurity employees.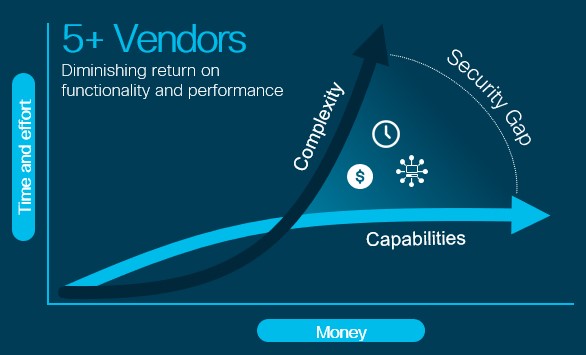 How can you get better in security in the coming year?
It's time to put cybersecurity above everything.
We believe that in order for security to truly work, it needs to be smarter, more integrated, and more pervasive. We prioritize security in all that we do. We showcased this at RSAC through our opening keynote session, across multiple speaking engagements, at our 3 exhibit booths in Moscone Center, and in our security-in-action Threat Wall. Our industry thought leaders demonstrated the power of a robust and integrated security architecture, supported by the world-class Cisco Talos Security Intelligence and Research Group (Talos).
With our integrated cybersecurity architecture, Cisco proudly displayed at RSAC 2019 that we deliver Better Integration and Better Threat Intelligence to provide Better Security.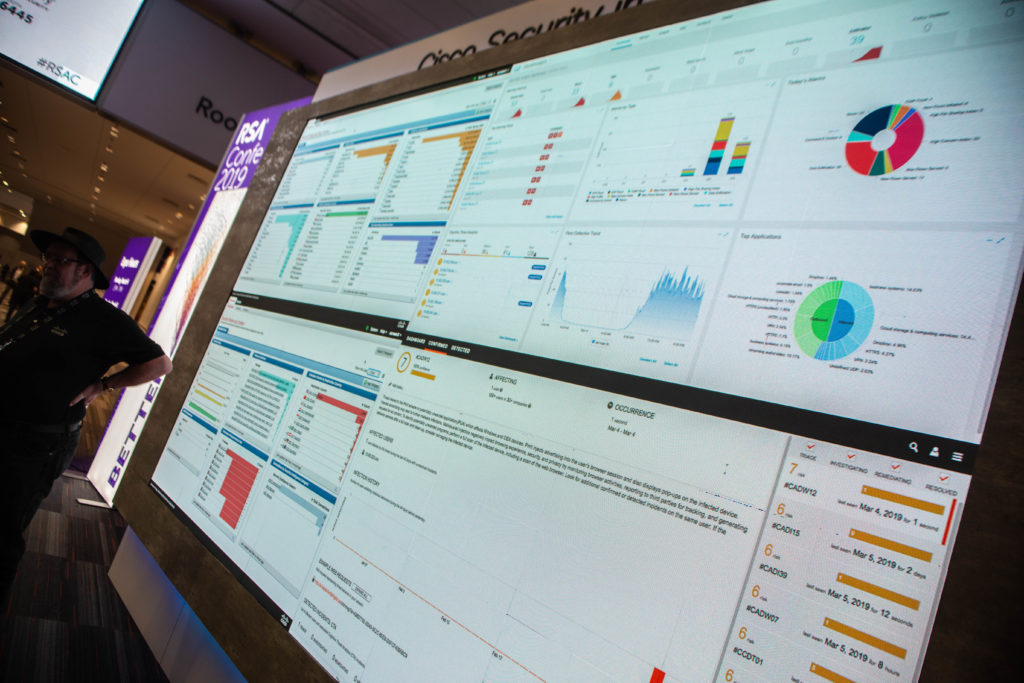 Read more about the conference, access recordings, and see pictures on our RSA resource hub.
With an integrated security infrastructure, we have a comprehensive cybersecurity portfolio that provides a Cloud-to-Core platform to protect against the most aggressive cyber threats.  Our solutions provide best of breed protections through the network to the end point and into the cloud.
Learn more about our cybersecurity portfolio on our website.

Tags: