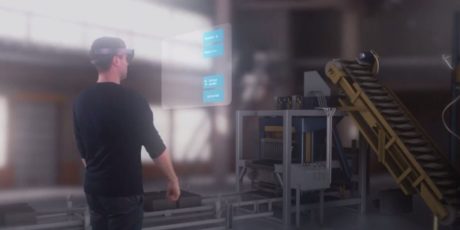 Manufacturing
Why manufacturers should take advantage of collaboration technology
The reality of the manufacturing industry today is that many teams across locations, whether engineering, operations, supply chain, or sales, need to communicate securely on a regular basis.
Collaboration technology (voice, video, and meeting) has existed for years in the manufacturing industry-just in a limited way. When it comes to collaborating directly on the factory floor, well, that's proven to be difficult.
Factories are harsh environments–machines may operate under extreme temperatures, cause signal interference with wireless networks, or cause significant vibrations that could damage non-ruggedized technology solutions. All of this has contributed to the continued use of older technologies on the factory floor. Like two-way radios.
But that was then. Today's collaboration solutions (and devices) are far more viable on the factory floor thanks to advances in wireless and industrial Ethernet technology. In fact, it's not a stretch to say that technology has made it possible for any factory employee to access voice, video, and data on any device, at any time, in any environment.
So, why should manufacturers take advantage of collaboration technology? Is it really needed?
The short answer is yes. The longer answer is 'it depends.'
Voice, video, and meetings solutions can provide immense value for manufacturers if used the right way. Four examples of this are reducing NPI (new product introduction) cycles, providing remote expert and remote maintenance support across locations, providing easier access to and archiving of documents, and integrating collaboration technologies with Industrial IoT solutions.
Results of the above can include better factory efficiency, higher labour and machine utilization, a reduced time-to-market, and less unplanned downtime. The question to ask yourself is whether your business could benefit from any of these.
The benefits of collaboration technology are no longer limited to the carpeted space. The application of voice, video, and meeting technologies for the factory have matured and are ready to support your manufacturing efforts. It's time to embrace them.

Tags: