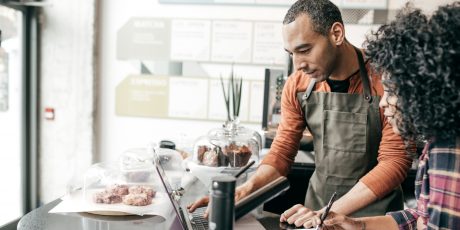 Small and Midsize Business
Now SMBs can have Enterprise-grade results with new Cisco Catalyst 9200
Last year Cisco revolutionized its family of Catalyst switches by equipping them with Intent-Based Networking. This addition pushed the limits of traditional switches by providing big networks with the ability to learn, adapt and evolve using automation and machine learning.
At its core, intent-based networking (IBN) represents a fundamental shift in the way networks are built and managed. Unlike traditional, manual networks that are time-intensive and error-prone, these modern networks capture business intent and translate it into network policies. As a result, your network can be automatically configured in minutes, with the added assurance that it has been done correctly.
Cisco's initial offerings, the Catalyst 9000 switches, were designed with enterprises in mind. Since that announcement, our small and mid-market customers have repeatedly asked us when IBN would be available for their business segments.
The answer is now!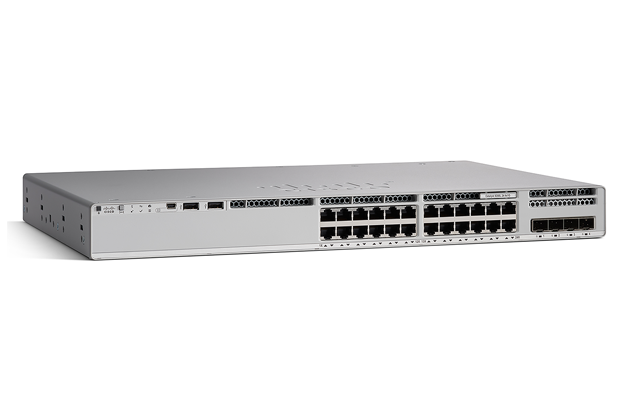 Cisco is expanding its iconic Catalyst portfolio to deliver a secure, high-quality user experience. Intent-based networking will now be available for deployments of all sizes to deliver  smarter, simpler, more secure networks to more customers than ever before.
Of particular note to our mid-market customers are the new Catalyst 9200 switches. For the first time, the mid-market will have access to the full suite of enterprise services, all at a similar price point as the previous generation of Cisco switches, complete with the security and resiliency customers have come to expect from the Catalyst family.
The Catalyst 9200 continues our mandate to service the small and mid-market segment with solutions that fit their unique needs, but do not compromise on performance. We understand that SMBs may not have the time or resources that enterprise organizations have to devote to IT needs; therefore our solutions need be simple, easy to manage and quick to deploy.
However, we also know that, just because your business is smaller, doesn't mean your IT solutions should do less. Your customers will likely not differentiate between you and a larger business when it comes to service, and undoubtedly will still expect top results. You can't afford IT solutions that skimp on performance.
These considerations have all been addressed with the Catalyst 9200. An enterprise-grade solution, the new switches provide twice the performance of the previous generation with advanced security features, at the same price as it's predecessor – making it stand out against other switches in its class.
SMB customers can now benefit from the same benefits of intent-based networking that enterprises have been enjoying for the last year – high levels of security, always-on experience, and simplicity without compromise. That means you gain the benefits of improved business agility, operational efficiencies, better compliance and security, continuous IT and business alignment, and reduced risk. It all adds up to a real competitive advantage, and the ability to deliver new levels of service to your customers.
Running your SMB at an enterprise level is no longer a dream. Cisco has brought intent-based networking to everyone. Find out how you can seize the opportunity and really help your business grow.
Learn more about the new Cisco Catalyst 9200 series.

Tags: