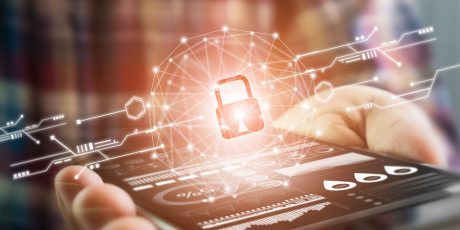 Manufacturing
Is Your Factory Secure From Cyberattacks?
Black Friday is just around the corner, and it is always the focus of publicity around amazing sales, deals and discounts. But in the last few years, media coverage has focused less on wild mobs breaking down retailers' doors, and more on the alarming increase in cyber-attacks threatening businesses of all kinds.
While this is not necessarily a time that cyber-terrorists might target your factory, it is nevertheless a grim reminder that hackers are out there, and will exploit any weakness they find — including the factory floor — in their search for valuable data or just for the sake of vandalism.  And just like retailers, any disruption to your manufacturing business is something you simply cannot afford.
In short … defend your factory. It's critical to adequately protect intellectual property, plant assets and production integrity with converged-access security products, technologies and services. In addition, security implementations must be unified for IT and operational technology (OT) environments.
To achieve these objectives, you need to develop a strong defense-in-depth security strategy covering three key areas:
1. Procedural Security
• Make sure all your policies and procedures are well documented. Accurate record keeping will help to quickly identify errors, weaknesses and flaws in the future.
• Ensure all your staff has been trained on policies and procedures. This will help eliminate human error and improve reaction time during crises.
• Enforce all policies uniformly across sites and facilities for consistency and better security.
2. Physical Security
• Use surveillance technology for live monitoring. This will help spot breaches faster and provide more accurate record-keeping.
• Map out all your machinery, equipment, business systems, people and other assets so you have a clear picture of the factory floor at all times.
• Always assess, rank and prioritize your most critical assets.
• Outline who has access to which machines and devices. Ensure you limit physical access to security devices and critical infrastructure.
3. Electronic Security
• Use only managed switches on your production floor.
• Segment your network into zones and conduits.
• Ensure you have centralized control of both your OT and IT network security.
• Use industrial DMZs between manufacturing and external networks.
• Ensure your network supports context-aware access management for staff, vendors and partners.
• Protect your network edge with firewall and intrusion prevention, remote access VPN, deep packet inspection and current industry-standard protocols.
• Put a patching plan in place, including risk evaluation and reaction plans.
• Make sure the network quickly provisions and securely adapts to new connections.
This may seem like a lot of work, but remember … hackers will exploit any weakness – virtual or physical – and no one can presume they won't be a target! You need to assume you will be attacked, and during busy times such as the holidays, your chances of being breached increases. The best way to defend yourself is to be prepared.
Still not sure how to best secure your factory floor? Learn more at:
Cisco Connected Factory Solutions

Tags: