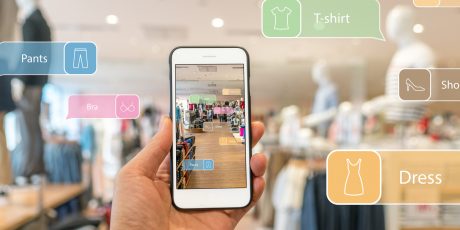 Retail
Embrace Digital Retail to Avoid Post-Holiday Shopping Disorder
Another busy holiday season is upon us, and with it comes a big sales opportunity for retailers. Black Friday and Cyber Monday are generally considered to be the busiest shopping days of the year, with sales records broken year-to-year.
However, though profits may rise, stress levels invariably do too, resulting in a new phenomenon: "Post-Holiday Shopping Disorder". This affliction is ready to strike anyone who is ill-prepared for the seasonal sales frenzy — customers, retailers, IT network managers. Even Santa Claus isn't immune!
Retailers may be the most vulnerable to this disorder. After all, you face the challenge of ensuring crowds of anxious shoppers have quick and easy access to the merchandise they want, when they want it. You need to make sure your stores are well-stocked and your staff is well-armed to meet the bustling throngs head-on.
Luckily, technology has changed the retail landscape over the last few years and provided retailers with strong immunization against Post-Holiday Shopping Disorder in the form of digital solutions that help you meet customers' needs.  At the same time, they help improve worker productivity and enhance business processes.
To ensure you're prepared for the oncoming shopping rush, here are four tips for proactively embracing digital technologies:
1. Enhance the customer experience across all channels: Digital has become the norm, and modern customers demand a journey that is connected, personal and consistent – in other words, effortless omnichannel shopping experiences; customer-defined mobile interactions; and intelligent technology that learns, predicts and engages on a customer-centric basis. If you fail to meet ever-growing customer expectations, your customers will go elsewhere.
2. Manage risk by securing physical and digital operations: Today's increased level of cyber-threats complicates the shopping journey. Embracing strong cybersecurity ensures a uniformly secure retail environment that extends through your entire supply chain, all the way to the customer. At the same time, digital technology enables transparent, simplified inventory management so you can deliver faster, more convenient, more reliable service. This approach to risk management helps ensure a great shopping experience and increases your ability to scale while remaining secure at every level.
3. Increase employee productivity: To deliver a better digital experience, your employees must be as connected as your customers. Digital technology empowers each worker to become a trusted concierge, fully-equipped to help customers with services like real-time product and inventory information, and personalized recommendations. Moreover, digital technology helps ensure your employees are better-trained, better-supported and more satisfied people who will remain on the job longer.
4. Optimize business operations: To remain competitive in the modern digital marketplace, your retail infrastructure must balance customer demands for more personalized digital services with the operational requirements for unified commerce. Increasingly, stores need consistent information management combined with a consistent omnichannel experience to ensure rapid deployment of new business functions, services and apps.
At the core of digital retail lies a unified infrastructure that creates a secure, unified and cost-effective approach to commerce. In addition to being the technological foundation for the four key capabilities listed above, it provides the flexibility to innovate and evolve. Oh yes … and it will go a long way to avoiding the horrors of Post-Holiday Shopping Disorder.
The future of retail is now – are you ready? Find out how prepared you are by visiting our resources:

Tags: