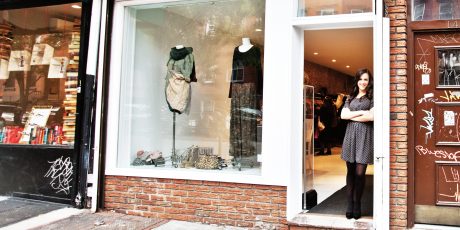 Small and Midsize Business
Cloud-based Solutions: The Essential Tool for your SMB's Growth
If you're a small or mid-sized business (SMB) owner, chances are you're already using cloud technology, even if it's for something as simple as web-based email. But are you aware of the many capabilities and advantages that cloud-based services can bring to your growing business?
For those unfamiliar with the term, cloud-based solutions are technology services and resources that a business can access on-demand over the Internet, using their technology provider's IT infrastructure.
Cloud-based solutions provide a number of productivity-building benefits for SMBs, including the ability to deploy applications instantly and accelerate workflows. They also offer simplified IT management, lower costs and the peace-of-mind that your technology purchase will last as long as you do.
Perhaps most important for a growing business, cloud-based solutions can provide enhanced IT flexibility and scalability. This is important for smaller organizations as it allows you to maximize resources while adding users, licences and features as the business grows. As a result, you have full control over the addition of new services – or the removal of solutions no longer required – to meet specific business needs as they arise during expansion.
At Cisco Canada, there are three main categories of cloud-based solutions to help your business grow and scale effectively:
1. Cloud-based Networking Solutions
Traditional networking technologies are deployed onsite, usually in a business' data centre. While there are many valid reasons why enterprises use larger, more robust routers and switches, the truth is that smaller organizations – or those expecting growth in employee size and/or locations –benefit more from the simplicity and flexibility of cloud-based networking solutions.
Cisco Meraki MS switches, for example, offer a centralized dashboard for management, so a business' entire network can be viewed and managed from a single screen, significantly reducing the time required to troubleshoot issues and manage users. Like other cloud-based solutions, these networking products update automatically when the vendor releases enhancements or patches – ensuring their customers are always using the most current software. And since a business isn't limited to the networking products in their data centre, increasing data capacity, users and locations can be done quickly as the need arises.
2. Cloud-based Collaboration Solutions
Thanks to constantly evolving collaboration technologies, employees, customers and partners can now share ideas in real-time across locations, increase productivity, and accelerate innovation through video, voice and presence technology. Businesses can capitalize on these new technologies to reduce costs, increase agility and streamline processes by extending their current collaboration capabilities through cloud-based solutions.
Cloud-based collaboration solutions give businesses the flexibility to increase capabilities as their need increases. This ability to grow with your business is further enhanced by the consumption options available – notably cloud and hybrid (part-cloud, part-on-premise) offerings.
No matter which option is right for your business, cloud and hybrid cloud collaboration solutions such as Cisco Webex and video endpoints deliver the same enterprise-grade experience and application performance you would expect from on-premises solutions.
3. Cloud-based Security Solutions
Some SMB owners may think they're not as susceptible to cybersecurity risks as larger businesses, but the truth is they need to be just as vigilant. Appropriately, there are security solutions for businesses of any size that protect, detect and remediate threats. The cloud has expanded the use case for advanced cybersecurity products by lowering the cost of consumption per user without affecting the quality of service. In fact, leveraging cloud-based security solutions may even enhance your organization's security posture – providing more intelligent, accurate and powerful protection.
A good example is Cisco's Talos threat intelligence group, which monitors millions of malware samples and terabytes of data per day from Cisco customers and other sources. The intelligence gathered through Talos is pushed to Cisco's Advanced Malware Protection (AMP) solutions to better protect customers from cyber threats.  Threat data shared with Talos more easily through cloud-based solutions (such as AMP for Endpoints and Cisco Umbrella), and the nature of these products means the updates coming from Talos are implemented immediately. So your business, devices and overall network security are always up-to-date.
Are you ready to grow your business using cloud-based solutions? Start your scalable journey here:
Cisco Small Business Technology – Software, Cloud & Collaboration

Tags: