Small and Midsize Business
Case Study: Barkley Finds a Foundation for Success
"I have a five-person IT team, including me. We could never be experts in all of the vendors we were using."
Barkley is the world's largest employee-owned idea company. The thriving marketing and advertising agency, headquartered in Kansas City, Missouri with additional offices in New York, Pittsburgh, and Boulder, focuses on increasing clients' revenue through creative strategies and inventive campaigns.
But when it came to the company's IT infrastructure, the aging mix of solutions from disparate vendors overextended Barkley's five-person IT team.
"It was an unwieldy mix of technology."
Barkley leadership decided to shift the company's technology strategy to focus on long-term value and growth, prioritizing solutions that were easy-to-manage, simple to deploy, and reliable. The result? The company standardized on Cisco networking, data centre, and collaboration solutions.
"Instead of focusing on granular IT roles, my team can focus on being a partner to our business units."
The impact was immediate. Employee productivity improved. The reliability of Barkley's wireless network improved 100%. Productivity across the IT team jumped 40%.
Get the full story on Barkley's technology transformation, and see why companies of every size are turning to Cisco for technology that improves business outcomes and delivers exceptional customer experiences.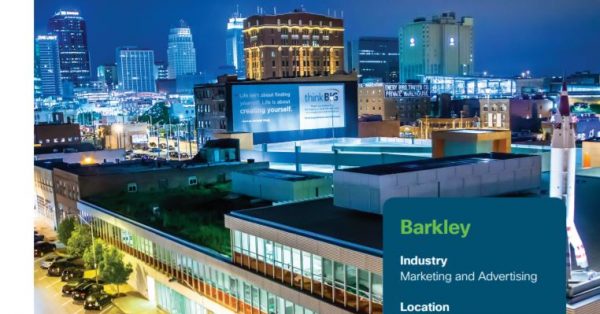 Tags: