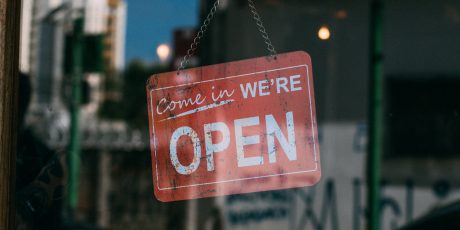 Small and Midsize Business
Small business technology and Cisco: 4 Myths Busted
As sales leader for our small and mid-sized business unit in Canada, I spend a lot of time speaking with our customers. And often, they tell me they have the same business challenges:
A multi-generational workforce and consumer base.
Keeping data secure in an era of cyberattacks.
Managing costs.
Few, or no, IT resources.
But I also hear what they've been told about Cisco, and why we can't possibly be right for them. We're too big, too expensive, and too complicated. We don't care about small businesses. We just don't 'get' them.
These are myths. Keep reading to get the real facts about Cisco and our small business solutions.
Cisco Myth #1: Cisco is too expensive for a smaller or mid-sized company.
Fact: Cisco has affordable solutions for every sized business. We pride ourselves on the diversity of our technology portfolio, which includes cloud-based networking solutions from Cisco Meraki, cloud-based voice, meeting, and video solutions from Cisco Webex, and cloud-based security solutions like Cisco Umbrella and Advanced Malware Protection. Because all of these solutions are hosted in the cloud, you pay less upfront for the technology, and then incur a low, monthly subscription cost that is manageable for most small and mid-sized businesses to maintain.
Even if your business prefers on premise technology or wants to invest in larger video conferencing and data centre solutions, we can help. Through Cisco Capital, a wholly-owned subsidiary of Cisco, you can finance your technology purchase for as low as 0%.
Last, I want to make it clear that when it comes to technology, you get what you pay for. Our solutions for small businesses are more reliable, last longer, and work better than competitor solutions, so you get a better return on investment and a lower total cost of ownership.
Cisco Myth #2: Cisco solutions are incredibly complicated to manage and I don't have multiple IT staff to keep things running. Cisco just isn't the right fit for us.
Fact: Cloud-based solutions like Cisco Meraki are actually incredibly simple to manage, making it easier for businesses with few, or zero, IT resources to have a reliable, secure network.
One customer recently told me how their IT team of two were stretched thin trying to manage a network that consisted of 32 different brands of consumer switches. It would take hours to troubleshoot and decipher which network appliance was causing an issue, with them often having to resort to blind plug pulls in their data centre. To solve these problems, the organization, a not-for-profit, standardized on Cisco Meraki – largely because the technology was easy-to-use, affordable, and simplified network management. In fact, they were able to replace all 32 disparate switches with just nine Cisco Meraki switches … in two days. Now network issues are resolved in minutes, and the lean IT team of two no longer struggle to manage the organization's IT environment.
If you're using the right technology, your IT environment should be simple, secure, reliable, and affordable. If it's not all of these things, it's time to look elsewhere.
Cisco Myth #3: Cisco makes products for large companies, not small ones like us.
Fact: We make products for all businesses. What sets our solutions apart is that we don't ever compromise on quality, services, or support. When you purchase a Cisco Meraki access point, you receive the same enterprise-grade technology as our higher price point solutions.
Rather than cut corners and offer watered-down enterprise products for smaller businesses, we purpose-built our SMB portfolio to offer the optimal combination of features, simplicity, and durability that meet the needs of small companies.
Cisco Myth #4: Cisco doesn't understand the needs of small businesses.
Fact:  We do, and are learning more every day. That's why we built our SMB portfolio with your needs in mind: simple, reliable, secure, and affordable technology that works. No complex management. No hours spent configuring new networks. No missed patches or updates (we do those for you).
We get that your focus is, and should remain, your business. We get that you don't have the time and resources to devote to IT. And we get that you might not see the value in our solutions.
So try us for free instead. If you aren't convinced our solutions are the right choice for your business, that's okay. But give us a shot. You might be surprised.

Tags: