Enterprise Networks
5 Ways Cisco DNA Assurance is better than Maple Syrup
It's true: Canada certainly has no shortage of its own hilarious stereotypes and cultural nuances – especially through the eyes of our US neighbors (Zee / Zed? About / aboot?  Not to mention our naturally over-polite and apologetic demeanor). That's why Cisco's Tim Szgeti embraces his true Canuck and joins a group in Orlando, Florida for Tech Field Day to show them the business benefits behind DNA Center Assurance…and explains, in detail, why it's better than maple syrup.
Wait, what? You read that correctly.
So then, what's the big deal about DNA Center Assurance – and more importantly—what could possibly warrant such a bold claim against our beloved, delicious, national treasure? In a nutshell, Assurance is the analytics engine that leverages your network data to deliver valuable insights back to IT using intuitive workflows, and helps to troubleshoot and pinpoint issues with a 360 degree view. This also allows the business to detect a problem before it ever becomes a problem, and does it with 90% accuracy in a closed loop validation and verification process. Not too bad, eh?
Using comparison criteria such as production, consumption, and health, the uncanny connections drawn between intent-based networks, data, and your favorite pancake topping have never been more abundantly clear. But don't take my word for it (and I probably won't explain it nearly as funny) – check out the video: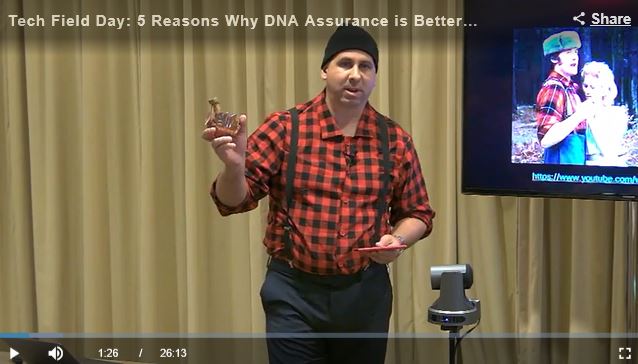 Tags: