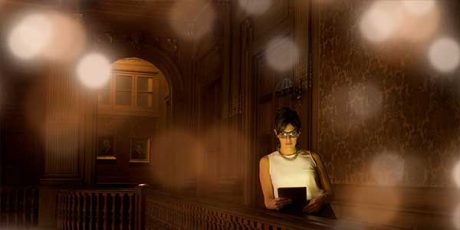 Enterprise Networks
Journey to Intent-based networking (Pt 2): Bridging the Gap
In my last post, I talked a little bit about some of the benefits of Intent-based networking (IBN), and gave a quick recap of Cisco's footprint in this space. And as the only current vendor to extend IBN end-to-end from the campus to the branch to IoT endpoints, our ultimate goal is to ensure that both business and technology decision makers have a seat at the table when it comes to the network investment conversation.
Depending on your specific role, your careabouts for the organization can range from cybersecurity, cloud complexity, return on investment, customer experience, service delivery times—to anything in between. IBN eliminates that complexity, and seeks to build a bridge between lines-of-business and IT to speed the decision making process and align on timely execution.
As more organizations continue to build on their transition to digital business, the network should be viewed as the primary driver for innovation and streamlined operations. Click below to view our eBook; it does a great job of deconstructing IBN to help you learn more about specific use cases and how Cisco enables organizations of all shapes and sizes reach their maximum potential, so be sure to check it out!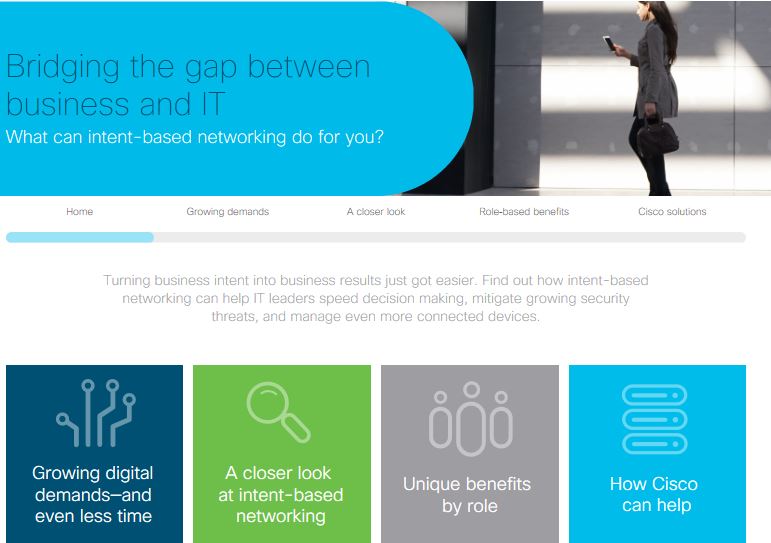 Tags: