Manufacturing
Manufacturers: Why you should care about Workplace Transformation
As far as priorities go, workplace transformation is probably not a top concern for Canadian manufacturers.
That's the brutal, but honest, truth.
With so many other challenges they face in a given day – machine downtime, supply logistics, production efficiency, and operational expenses, to name a few – workplace transformation simply isn't top of mind for operations and production leaders.
And while that's okay, manufacturers do need to care about workplace transformation. Because it can mean big things for the future of factory operations.
Because here's another truth: manufacturers are in the midst of a revolution. Advanced technologies are driving massive improvements in machine efficiency, utilization, and production flexibility – but now the factory environment needs to catch up. Manufacturers must start to consider how these factories can be more sustainable, safe, and efficient…all workplace transformation concerns, by the way, that also positively impact the balance sheet.
Transforming the industrial workspace into a safer, more efficient, and sustainable environment can reduce downtime by up to 48% and energy use up to 18%.
Workers also have rising expectations of their workplace. They are more digital savvy, seek flexibility and work-life balance, and desire a work environment that accommodates new kinds of work, workers, and technology.
Curious? You can read more about workplace transformation in this free playbook. In addition to information specifically for manufacturers, there are sections for IT, facility, and HR leaders – the powerful triumvirate that should lead the workplace transformation for any organization.
When you're done reading, ask yourself if your factory and office environments meet the needs of your employees.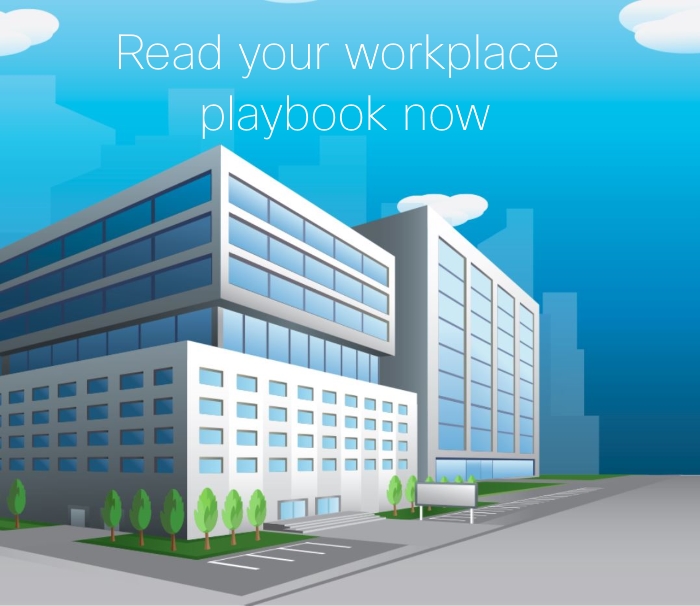 Like what you see? SUBSCRIBE NOW and never miss another blog.

Tags: