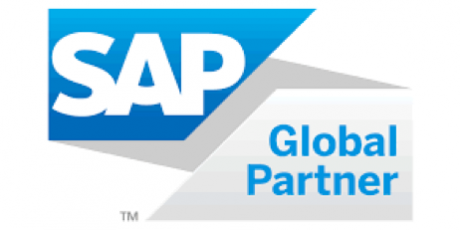 Data Centre
Top 10 Considerations for SAP Big Data for Retailers and CPG Manufacturers
We've all rolled our eyes at it in the mall – Christmas décor coming out in early October.  But given the volume and revenue at stake during the holiday rush, it's not surprising that retailers and their manufacturing suppliers are already ramping up for the big selling season, making their lists and checking them twice!
But before your elves make the toys and fill the warehouse, now is the time to start analyzing key indicators of what will be hot this season…and whether you're a corner store, a big box retailer, or a consumer packaged goods manufacturer, in this endeavor Big Data is your friend and advisor.   Much of this data, especially on sales trends, inventory levels, and production planning, comes out of the incumbent SAP infrastructure that is ubiquitous at most mid-to-large size retailers and manufacturers.

Coincidently, next week is SAP's TechEd conference in Las Vegas where over 6000 attendees will focus on Big Data, Analytics, and IoT.  Here is our take on what's important to consider:
#1.  Leverage Award-Winning HANA Analytics: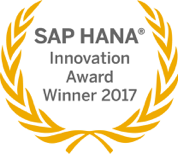 You need a leader in SAP Big Data to help you tackle your HANA-based analytics. Cisco alone won SAP's 2017 HANA Innovation award specifically for the work we've done with HANA, Machine Learning, and Predictive Analytics, to further improve business outcomes.
#2.  Go with an IoT Leader:
Your data comes from somewhere, and increasing that somewhere includes far-flung IoT sensors.  Cisco is the first partner to create an SAP-specific IoT Foundation architecture, and we're the only SAP partner who has integrated our ruggedized routers with Leonardo for faster processing of data at the Edge.  SAP & Cisco IoT projects include Smart Cities & Buildings, Transportation & Logistics, Smart Entertainment for global sporting events, and Preventative Maintenance solutions.
#3.  Protect your Data!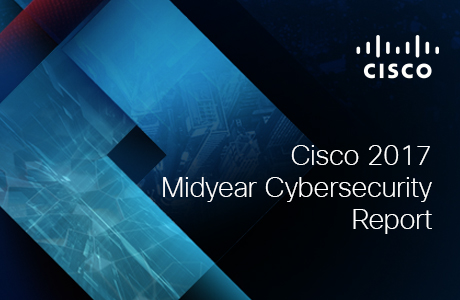 Cisco believes security should be applied at every level of your architecture and end-to-end across your whole environment.  Most analysts and journalists who cover cybersecurity have awarded Cisco Security their top honors.  We apply our industry-leading security to your entire SAP landscape: your data, your network, your servers, in other words, your complete infrastructure.
#4.  Reduce Risk – Don't be a Test Bed:
This is a critical but emerging area with HANA and therefore it is important to reduce potential project risk wherever possible.  Cisco and SAP offer a co-developed and tested SAP HANA Vora Big Data & Analytics Reference Architecture, including unique Cisco Validated Design (CVD) support which significantly improves the quality of your implementation and reduces your risk of errors.  In fact, we're running 2 Petabyte Vora analytics workloads!
#5.  Maximize Network Speed:
High Performance doesn't only concern your analytics engine, but also how fast you can ingest all that Big Data, especially if you're dealing with multiple petabytes.  Cisco has the first certified 40GbE for SAP HANA.  What's the use of having the power of a modern in-memory DB like HANA, if you're still relying on grandpa's ethernet to move your data around?
#6.  Prioritize Experience & Expertise:
It is not a surprise Cisco won SAP's innovation award for HANA & Analytics; in addition to running our own business on it, much of the Big Data, Analytics, and HANA Vora development & testing has taken place in Cisco's co-innovation lab with SAP. This is the largest SAP co-innovation lab in the world with more than $7M worth of gear and over 100 nodes.
#7.  Maintain your Storage Flexibility:
All your big data ultimately needs to reside somewhere.  Which vendor offers the broadest choice of all-flash and software-defined storage? Surprise, it's Cisco!  Unlike others, we will never lock you into a one-vendor proprietary option.  And you shouldn't have to buy what you don't need; we're the premier supporter of SAP's TDI option allowing you to save money by re-using your current storage assets.
#8.  Choose a Policy-based Architecture: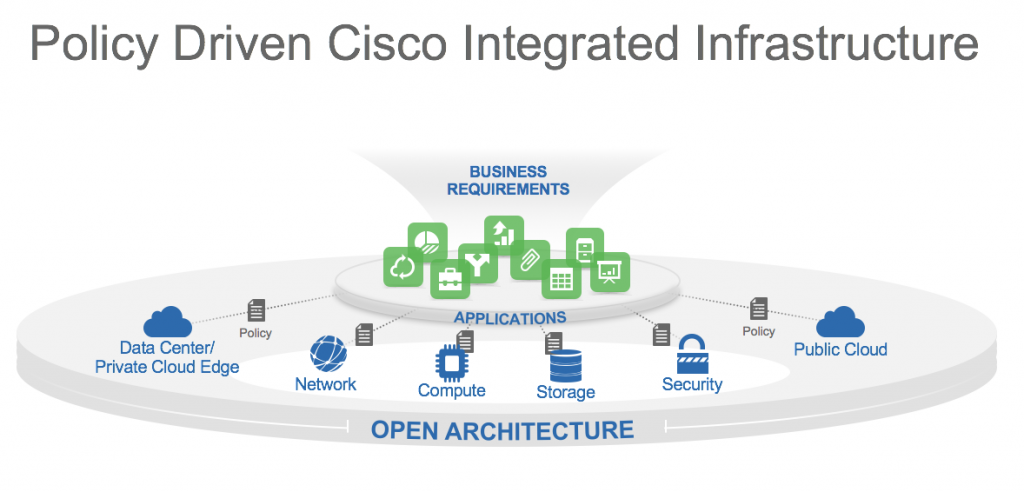 Deploying and managing Big Data and Analytics requires considerable resources and investment.  Why not simplify the cost and effort by having your infrastructure do much of the work for you? Cisco has the only Intent-based Data Centre solution certified by SAP, creating what many refer to as "Zero-Touch Deployment and Management" of HANA and HANA-based apps like S/4 and Vora.   Only Cisco's Data Centre portfolio for SAP is designed from the ground up to allow you to establish policies that reduce manual and repetitive efforts, establish zero-trust security, and therefore improve your HANA implementation while simultaneously lowering your IT costs and freeing up resources for other projects.
#9.  Sign up for World-Class Support:
If you're implementing next-gen HANA-based analytics, logically the best understood platform is the one on which it was developed & tested (hint: It's Cisco). If you run into a question about your HANA analytics on UCS, Cisco's & SAP's support team already know the answer because of our extensive joint experience with the solution.  And Cisco will take your first call, seamlessly managing any needed escalation.
#10.  Visit Cisco at TechEd!

Interested in learning more?  Please click on our SAP TechEd site and visit us next week in Vegas at booth #808.  And don't miss our Sales Operations Director, Ted Tsortos, reviewing Cisco's award-winning implementation of SAP HANA analytics on Tuesday, 9/26 at 2pm (Session #51894).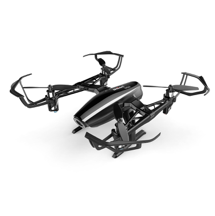 By the way, this shopping season if you're planning to buy a loved one a Drone, come see us in Vegas.  We're giving them away! 

Tags: