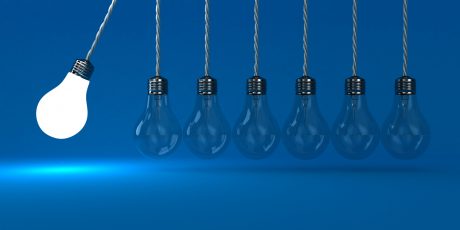 Enterprise Networks
The role of Software-Defined Access: New beginnings for the new network era
Earlier this summer we announced The Network.Intuitive. and the latest innovations expanding our Digital Network Architecture portfolio to deliver a mega-simplified, self-driven network with enhanced security features, and machine-based intelligence that constantly learns and adapts. I'm talking about Software-Defined Access.
Because as the world changed, so did we—and we began to look at the network through a different lens, addressing today's complex business demands and ever-evolving cyber threat landscape by incorporating a software-centric approach to deliver better business outcomes. With Gartner predicting 8.4 billion connected devices by the end of 2017 and 20.4 billion by 2020, the SD-Access solution is our answer to the unprecedented surge in mobility, and the multitude of organizations making the transformational shift to digital business.
But this doesn't mean we've abandoned our roots. Our hardware is here to stay for the long run; in fact, we've given our Catalyst line of switches a facelift with a modernized twist – giving dollars, control, and precious time back to IT (read more on the 9000 series here).
And while Software Defined Networking first began to appear in the data center around 2012, SD-Access (or just 'SDA'- to add another acronym to your tech vocab) is the industry's first policy-based, point-to-click automation for enterprise networks at the campus level. Here is a shortlist of some of the key benefits you can expect to see:
Single pane of glass visibility to detect and mitigate problems faster, enabled by a single fabric and a holistic view of the network.
Scale faster with fewer resources – helping to speed up deployments and reduce operational complexities.
Reduce the chance of human / manual error while maintaining end-to-end security, even in encrypted traffic.
Data, data, data. Analytic algorithms built and displayed within DNA Center are used to seamlessly view and manage your network on a front-end dashboard.
Tags: