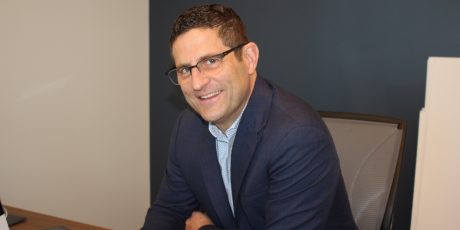 Cisco Canada
Leadership in the Age of Digital Transformation
If you'd told me, when I started in marketing a few decades ago, that I'd be doing most of my marketing work behind a computer, double-clicking through dashboards to see how the heck my team of experts pulled off the latest campaign, I'd have said you were crazy. I've spent the majority of my career on the cutting-edge of tech innovations and marketing trends, but the changes I've seen over the past few years are truly mind blowing. The changes I've seen in the last year and a half at Cisco are simply incredible.
I've always been hands-on. I spent most of my career deep in the trenches, working through strategies and executions myself. But now, with digital transformation taking hold of marketing (as it is in most industries), I find myself in a curious position.
Last year, when our CMO Karen Walker announced that we were switching to a digital-first content marketing model, I was excited. It was a new direction for Cisco, where traditional marketing efforts focused on the B2B classics: events and sales support. It was a new direction for me, as suddenly I was tasked with hiring a team of professionals who lived in the digital and could transform our model into a data-driven, omni-channel funnel. And it was an exciting new direction for how we speak to our customers as we moved to a persona-based approach.
It was also one of the first times in my career where I had to learn to truly trust my staff.
One thing I've learned as we get farther into the model, is how essential my experts are. Whether it's the subject matter experts who live and breathe their verticals or the social media manager who knows just how to target a Tweet, I have to step back and trust them to do what they do best. Because there is no way I could learn to do it all and keep up with today's pace of change and demand for continuous learning
That lack of control is probably something most of my peers can relate to. We talk a lot about rolling up our sleeves and getting into the weeds, but one thing I've learned – and a lot of the marketing directors I speak to have said – is that the best thing we can do is make sure we've hired the right people, give them the tools and support they need to succeed, and let the magic happen.
Part of what I've always loved about marketing is its mix of art and science – everything we make has to be engaging and creative, but it also has to be measurable. That's true more now than ever, as we become more accountable for revenue. The good news is, in this new model we're seeing results like we've never seen before. Our analytics prove that what we're doing is working; and when they don't, my team isn't afraid to iterate and try again.
Watching my team discover new technologies and develop new skills is so rewarding that I can almost (almost) forgive myself that I'm not as hands on as I used to be. I love seeing each member of the team light up at something, discover their true strengths and use them to create meaningful marketing that works.
So while I've mostly reconciled myself to the fact that I can't ever be an expert in everything, it's so gratifying to see the digital transformation take hold on my team. They're the experts and I'm here to support them however I can.