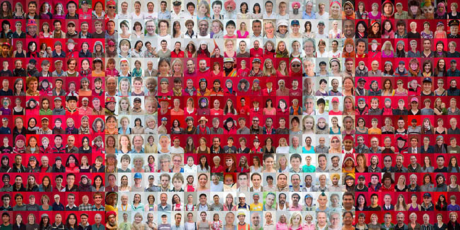 Cisco Canada
Canada 150: A Texan Celebrates Canadian Diversity
I rushed home last week anticipating the arrival my new Texas Automobile Club magazine.  There, sandwiched between adverts for senior cruises and discount car insurance, was Eric Lucas's fabulous article, "Magnificent Mosaic: At 150, Canada celebrates its rich multicultural heritage."   It seems everywhere I turn somebody is talking about Canada 150.  Even in Texas.
Mr. Lucas's choice of diversity as a topic resonated with me.  I travel frequently to Toronto, I am continually struck not only by the scale of Canadian diversity (>20% of Canadians were foreign-born), but more importantly by the collective respect for diversity.
It is particularly noticeable now because your embrace of multiculturalism is in such sharp contrast to the xenophobia infecting much of the current US and European political dialogue.  But the Canadian penchant to welcome rather than reject diversity is not new.
The belief that your differences make you greater is uniquely historical to Canada.  When Prime Minister Trudeau (the first) proclaimed multiculturalism to be official government policy back in 1971 – the year the current Prime Minister Trudeau was born – Canada was the first country in the world to do so.
The loving embrace of diversity is now so common, so inherent to your national DNA, that I'm not sure most Canadians are even conscious of it.   But trust me, it's a beautiful thing.   Canada has discovered unity in its diversity.  It's a reminder for all of us, in all nations, that differences do not have to divide us; they can also make us stronger, healthier, and more productive.
Happy 150th Canada!
[Full disclosure:  This author works for Cisco Canada, but resides in Austin, Texas, "the blueberry in the bowl of tomato soup."  Austin, with its laid-back high-tech hippie vibe, qualifies as the most spiritually Canadian city in Texas.]