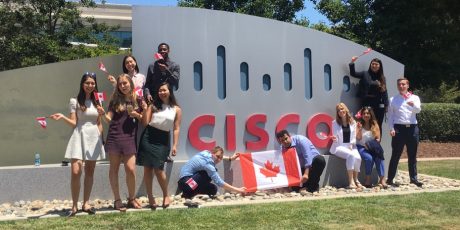 Canada Perspectives
Team Canada Takes on San Jose
Being at the company for two weeks and then directly hitting the head office in San Jose was the best way Cisco could welcome its interns into the company. The entire week spent at San Jose office for a week I was able to understand the culture in depth. In addition, learning from key-note executive speakers who came in and provided great insight to us interns. I'll always remember Kevin Bandy's talk on Digitalization, where he said "technology is now the catalyst of every business strategy that's happening". This in sync with the talk delivered by Jeff Cristee on the 'Importance of Sales' really summed up that sales and technology are the two main pillars at Cisco.
Early in Career Panel
As interns starting their career, having Early in Career panelists coming in and speaking about their experiences, it was extremely important to listen and know more about their experiences. Gaining information on the industry was extremely eye-opening and insightful as the panelists really took a 360 view and spoke about the upside and the downsides of the industry. In addition, the emphasis on the CSAP Program was wide-spread, it really made me understand that technical knowledge as well as dealing with customers to a day to day basis really go hand in hand.
Brand Yourself, Evolve and Network
A personal branding workshop delivered by Justin Riray ("The Bow Tie Guy") delivered the importance of carrying a personal brand and effectively communicating this with your network to differentiate yourself from the others is a key quality that was emphasized throughout the week in San Jose. The key was to tell your story without stepping outside the story to comment on it.
Women in Technology
Cisco has installed an immense sense of empowerment when it comes to Women in Technology, and there has been an immense shift in attitude especially for females first entering and aiming to follow a progressive career path. A great role model in this space has been Rola Dagher, President of Cisco Canada who has been able to promote diversity in the workplace and create an image that empowers women in the workforce to strive for.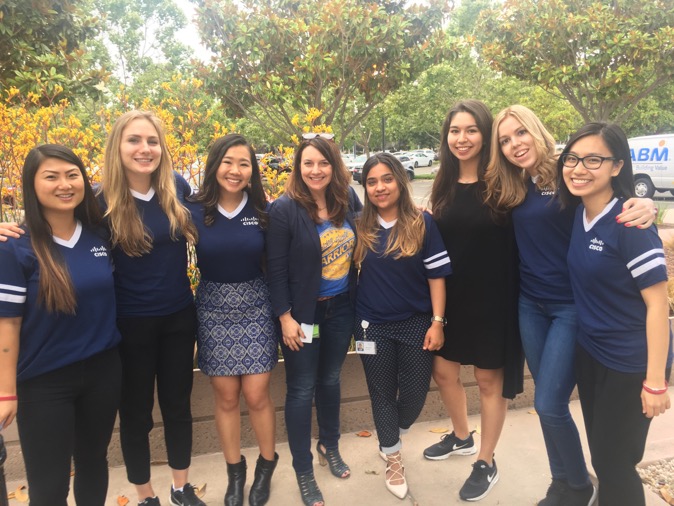 Giving Back to the Community

Leaving the business end to the side, what I loved even more about Cisco is that they always give back to the community. We took part in a drive with a charity organization known as, Crayon Initiative. An organization who accept donated and unwanted crayons and recycle this into new crayons and then donate them back to schools, hospitals, arts programs and other organizations invested in children. Giving children the artistic ability to really explore their inner creativity can make a world of a difference in many communities, and Cisco positively contributes in this space.

Tags: