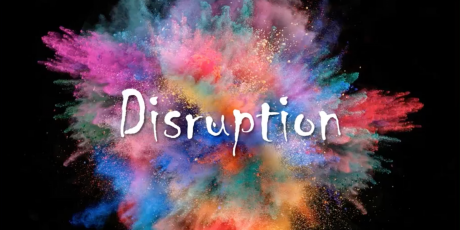 Digital Transformation
"The Future of Real Estate in the Digital Economy", brought to you by Avison Young and Cisco Canada.
For many years, Chris Brown, Principal at Avison Young, and I have had the chance to consider the future of real estate in today's digital economy. We've discussed the changing expectations of future generations, the unprecedented and dynamic needs of young tech start-ups, the constant growing demand of high quality real estate and the booming construction of condos, mixed-use, and office developments.
While we represent very different industries, we both realize that we're trying to solve the same challenges: giving our customers what they need to be productive, profitable, and successful. Chris and Avison Young help their customers find the best places and masterfully connect supply and demand in the real estate sector. At Cisco, we provide the digital infrastructure to enable business transformation and a rich portfolio of technologies that secures the business (protecting workers and intellectual property in a connected world) and delivers leading collaboration capabilities (working smarter, anywhere, anytime).
It's the blending of real estate plus technology where the magic happens: where we once again can re-imagine our work spaces and built environment. One that is more agile, responsive, sustainable, and secure for today's (and tomorrow's) digital economy.
Avison Young Canada and Cisco Canada want to share our ideas with our respective customers and the technology and real estate industry. We recently launched a 6-part webinar series that examine the opportunities and challenges of innovation, disruption, digital workplaces, and smart buildings.
In our first webinar, Chris and I discussed the foundational and transformational technologies that define the third and fourth industrial revolution and give business leaders the tools to reimagine and redefine themselves. We discuss the following:
Business' Mobility Strategy
How to best leverage video to transform your customers' experience and workforce productivity
The Internet of Things and how to use the data that comes from sensors, building systems and other devices
Cloud and edge: storing, protecting and activating the data generated from IOT
Big data analytics extracting valuable insights from the data
Today's digital age is shaking up established ways of thinking and established ways of doing things. This brings risk, uncertainty, but also opportunity. Millennials and Gen 2020 (those born after 1994) in particular are ready for the revolution. Are businesses

View the webinar and stay tuned for future sessions where we will discuss the impact of today's digital economy on work, collaboration, workplace and space, smart buildings, and cyber and physical security.

Tags: