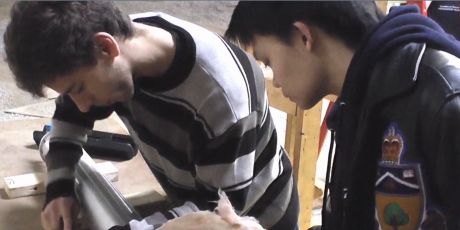 Canada Perspectives
How to be a rocket scientist
Sabrina Greupner is the Ontario Science Centre's Cisco Science Fellow for Innovative Learning Technologies. This is Cisco's first museum-based fellowship.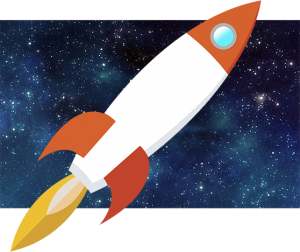 Launching a live current science demonstration involves a lot of moving parts. Find out what it takes…
It's not a big secret in the science centre business: People love space. And rockets. And sending stuff into space with rockets. So when the time came to pick a topic for the new show in our "Hot Zone" current science area, the choice was a no-brainer. We decided to shoot for the Moon.
The Hot Zone is dedicated to engaging our visitors with all that is new and newsworthy in the world of science. And by connecting that science to people's everyday lives, we're hoping to make science relevant and immediate. Even when it's as far away as outer space.
However, the challenge in explaining rocket science to the general public is that it's, well, rocket science. How do you take something wrapped in hard-core physics and engineering and turn it into an enriching and accessible experience for all ages? The answer lies in bringing together subject experts, seasoned science communicators and enthusiastic partners willing to share their love of rocketry. Luckily, the stars aligned and a collaborative crew was assembled:
The University of Toronto's Aerospace Team (UTAT) is made up of students with a passion for aerospace and a love of sending things flying. They provided us with the opportunity to see real rocket scientists at work, videos of their competitions, and donated an actual sounding rocket used in previous rocketry competitions.
A lot of planning, development, script writing, and content production go into creating a 15-minute live presentation. University of Toronto Masters of Museum Studies students Katherine Mallalieu and Taylor Noble brought content curation skills and a fresh perspective to the table as our guest Co-Producers on this project.
The Ontario Science Centre's in-house team of researchers, science communicators, designers, educators and Host presenters ensured that audience members would take part in a memorable, fun and informative introduction to rocket science.
After creating a basic outline of the show and producing a storyboard, we needed to identify compelling experiments that demonstrate the basic concepts of rocketry. We settled on "ethanol poppers" (they produce a nice, loud, satisfying bang and show how fuel ignition works) and added in some fun activities using balloon rockets on a string and air-propelled stomp rockets.

While part of the team tested the gear and made sure the activities were safe, others researched news stories; wrote and edited draft copy; created compelling graphics and edited video of the UTAT team in action. Presenters were trained in program delivery. In production meetings,  team members agreed that the ultimate goal was to get visitors not only excited about rockets, but provide information that encouraged kids to get involved—from local clubs and after-school activities, to STEM-based programs at Canadian universities.

As for the real-world connections, the timing couldn't have been better: just as the new show was being tested on the floor, SpaceX successfully launched a Falcon 9 rocket carrying its commercial Dragon spacecraft on a mission to deliver food, science equipment and supplies to the ISS. During the same week, ISRO (the Indian Space Research Organization) broke a record by successfully launching and deploying 104 satellites during a single mission.

The final result? The mission to make rocket science accessible seems to be a success…audiences are enthusiastic and engaged, and more importantly, they are making the connection between fun activities and work done by people just like them at JAXA, ISRO, NASA, and so on. If even one kid is inspired to reach for the stars, then all the explosive, loud bangs are worth it.

Got some great ideas for ways in which technology can help spread science engagement and literacy? Give me a shout @CISCOmuse or sabrina.greupner@osc.on.ca

Tags: