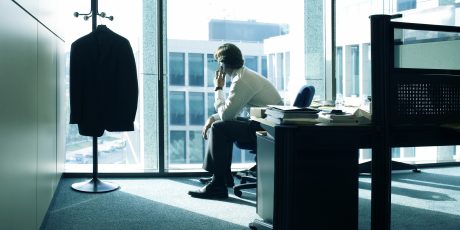 Collaboration
Sometimes breaking up is easy to do…..
We've all been there.  Sticking with someone, some thing, some job because it's familiar. It's who you've been with for ages, what you've always used, what you've always done.  You get into a rut of "good enough" and don't notice that the bar of "good enough" keeps getting lower until suddenly BAM!
Something drastic happens to give you a wake-up call. You realize you must open your eyes to what is going on around you.
For many, an example of this might be the moment their vendor files for Chapter 11 bankruptcy.  I have to think this is what many customers of Avaya had to think on January 19th, especially about what the future holds for Avaya. And especially as analysts encourage Avaya customers to develop a Plan B.
What if you are a customer of Avaya?  You've probably done some reading and are concerned by the instability and unknown future. You don't want to be left without support for your existing products and services.  But where do you start?
Play the field
Unified Communications (UC) is the cornerstone of every business of every size. Your employees need to be in touch with each other, vendors, and customers.  If your customers and vendors can't reach you, they'll look for someone else.
Making the decision to change providers isn't easy, there are a few key things to consider:
Experience
Portfolio depth
Innovation
Flexibility
Scalability
Multiple deployment methods
Check out your options

Now you know what qualities you would like to have in your new UC provider, but cutting through the marketing and buzzwords is challenging.  Every company is positioning itself as having exactly what you need to take your business to the next level.

A good tool that many use when evaluating UC offerings is Gartner's Magic Quadrant reports.  Gartner Inc. releases regular "Magic Quadrant" reports and its independent analysis of the UC offerings currently in the market could be a useful tool in determining the right fit for you. (Hint: Cisco was named a leader in 5 UC Magic Quadrants, including UC Critical Capabilities).

Meet the family

By this point, I hope you're convinced: Cisco looks like the right choice, with the most complete portfolio to suit your needs.  But still, maybe there is that one piece holding you back. Do you really need to make this change?  Have other companies made the change?  Are they glad they did?  Like always, Cisco has your back.  Read about two customers that moved to Cisco and why they are glad they did.

See how migrating to Cisco turns communication into collaboration.

Tags: