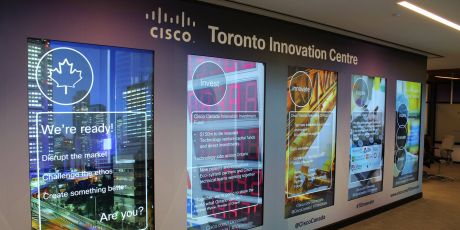 Cisco Canada
Digital Transformation in the Cisco Innovation Centre Toronto
Four years ago, Cisco collaborated with Delta Controls to develop the first-ever IP-based, Power-over-Ethernet (PoE) HVAC controller. The building automation control industry and the information technology sector were now officially converged, and we never looked back. This groundbreaking innovation led to the creation of Cisco Canada's first industry innovation laboratory: a place where we worked with other technology companies to build innovative solutions that address business challenges, and have the opportunity to transform industries at their core.
Retail analytics with Aislelabs; interactive signage with Jibestream; intelligent IP-based lighting solutions with Philips; grid optimization with London Hydro; and smart building solutions with EllisDon, are just a few of the many exciting projects that were envisioned, created and tested in the Cisco Innovation Laboratory in Toronto.

Over the past four years, our innovation program expanded with some major investments in research. We've collaborated with 12 Canadian Universities and Colleges; announced a $150M investment to support Canadian start-ups and innovative technologies; and launched an enhanced R&D footprint in Canada with a $4B jobs and investment commitment. This combined success has led to the next chapter of Cisco Canada's innovation program: the grand opening of the Cisco Innovation Centre Toronto in our brand-new Canadian headquarters.
We have moved from our former 400 sq.ft Innovation Laboratory to a 15,000 sq.ft high-tech and cutting-edge Innovation Centre that will stimulate inspiration, innovation and investment in Digital Transformation. The new Innovation Centre Toronto is one of nine around the world, creating a global network of Cisco Innovation Centers that bring together innovators, government, businesses, start-ups and technology companies for the purpose of solving business challenges with digital capabilities.
The Cisco Innovation Centre Toronto will primarily focus on innovation in three areas: urban innovation (including Smart Cities, smart buildings, urban mobility and environmental sustainability) and the future of health care and financial services technologies.
Leading up to the grand opening of the Innovation Centre, we announced our first corporate innovation agreement with TD Bank as they embark on their digital journey. Expect many more agreements and partnerships to be formed.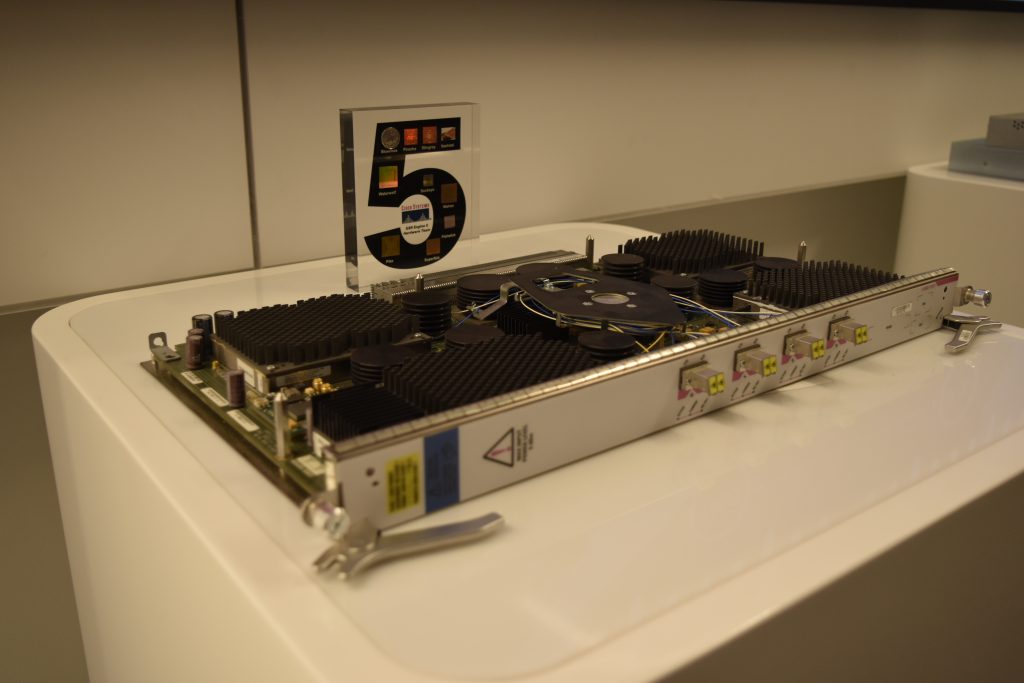 Together with Cisco channel partners, startups, University Chairs, technology companies, students of the Cisco Networking Academy, government and enterprises – as well as all the elements of our Innovation Program – we expect game-changing innovative solutions  to be discovered, co-created and commercialized within the Cisco Innovation Centre Toronto.
The Centre also provides cutting-edge environments where our innovation ecosystem can be inspired, discover the challenges that need solving, and the opportunities that can be pursued. Our laboratory has expanded with Cisco's digital capabilities and a large number of members in our ecosystem group such as Invixium (security), Eigen Innovations (industrial vision), Terepac (sensing), Distech (controls), Philips (lighting), Envizia (health services), Hillrom (connected medical systems) and ChargeSpot (wireless charging).
Based on the challenges we will tackle, we expect that number to grow rapidly. Making connections will open up new and exciting opportunities.
At the core of this sustainable, scalable and secure solution co-creation is the Connected Digital Platform – a shared digital infrastructure that supports advanced analytics and enables the creation of services and experiences in a world where everything is connected.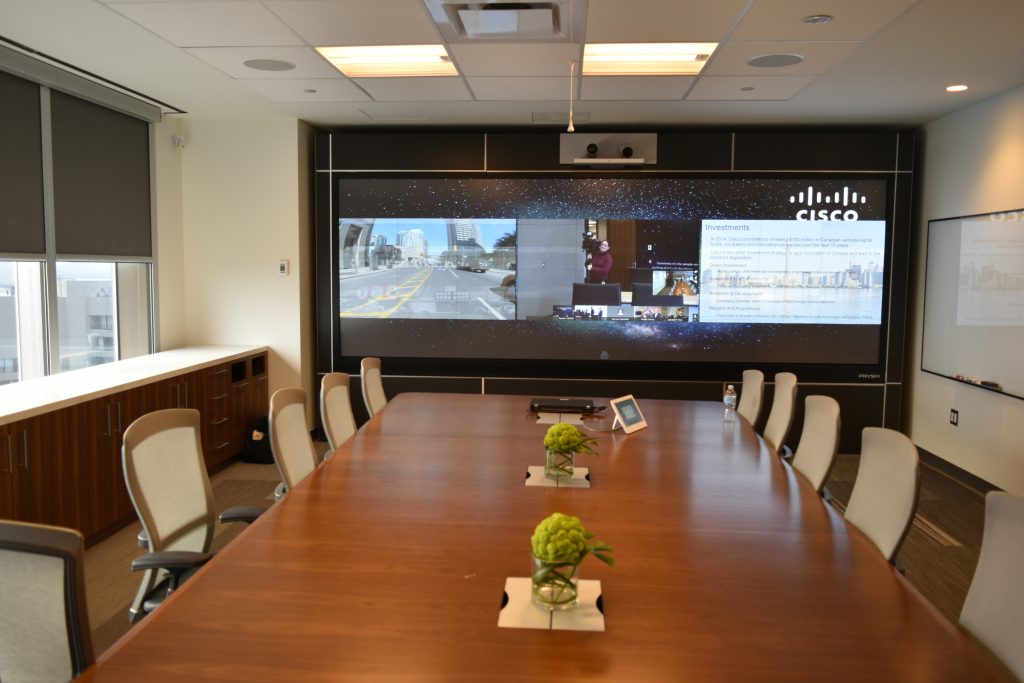 The innovative solutions that are defined and created in the Cisco Innovation Centre Toronto will be tested and deployed in real-life installations. Our network of venture capital partners will closely monitor and participate in these activities as together we seek to invest in Canadian startups and take solutions to market. Our worldwide network of Cisco Innovation Centres will closely collaborate on the incremental innovation, and the exposure and validation of, the solutions that come from the Cisco Innovation Centre Toronto.

With the programs in place and the partners around us, we are poised for great things to come from the Cisco Innovation Centre Toronto. Expect numerous blogs from me and our team about exciting projects and partnerships that will originate from this exciting announcement.

The mantra of our new Innovation Centre is Inspire-Innovate-Invest. I encourage you to be inspired and learn more by reading our press release, watching this video and visiting our website.

If you have any questions or comments about the Cisco Innovation Centre Toronto, please leave them below.

Tags: