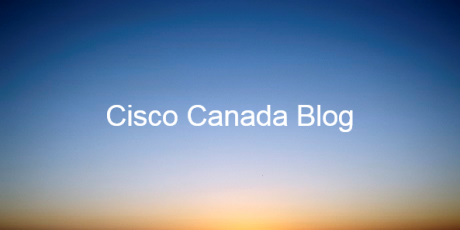 Wireless
What is 802.11ac and How Will it Impact your Network?
By Karim Remu, Cisco Canada
This post is second in a series on Cisco mobility solutions.
Keeping up with technology can be difficult for companies of all sizes. At Cisco, we take pride in providing solutions that address the technology needs of all companies. Big or small, we have a right-sized solution to solve your business problem. Take, for example, one looming trend on the IT horizon: 802.11ac.

We've been slow to adopt 802.11ac in Canada, but it's coming – and it's going to create incredible efficiencies for businesses that send data over wireless networks (i.e. all of them).
So what is 802.11ac? Well, 802.11ac is the latest WiFi standard to be released and is the next step in WiFi's evolution, taking us past the 1Gbps speed barrier. It is capable of delivering nearly three times the performance of its predecessor (802.11n) through a combination of wider channel bandwidth, more efficient modulation, and taking advantage of wireless spectrum less prone to interference. It's welcome news for any business who wants to leverage technology to get ahead of their competitor, whether they have 10 or 10,000 employees.
Why? Simply put, 802.11ac means your business gets faster wireless connectivity. But that doesn't just mean for your laptops, smartphones or tablets. Any connected device running on 802.11ac will receive and send signals faster – RFID trackers, healthcare services, traffic lights, GPS devices – improving your business' efficiency, asset management and customer service.
And when you consider that global mobile traffic is expected to grow 10-fold between 2014 and 2019, and that mobile traffic will grow twice as much as fixed IP traffic in Canada over that same period, the need for leading-edge connectivity becomes clear.
(As an aside, with the introduction of 802.11ac the gap between wired and wireless connection speeds is narrowing to such a degree that Ethernet cables network access may not even be needed for much longer.)
But to get the most out of the 802.11ac standard, your business – big or small – needs wireless access points and controllers to operate within it. Because the bottom line is, regardless of your company and its size, you need to keep up with this shift in technology. And since the majority of companies across Canada have less than 500 employees, we've crafted custom Cisco mobility solutions to bring the power of 802.11ac to small and mid-sized companies.
Cue Cisco Mobility Express Bundles, combining enterprise-class WiFi in a simple, cost-effective solution designed for small and mid-size deployments. These Bundles are built on Cisco's 802.11ac portfolio and feature an easy-to-use interface that you can configure in less than ten minutes.
Not only do these Bundles fit the economics of our customers, they also reduce the complexity to design, install and manage wireless networks. And we've done this with same high standards and performance you've come to expect from Cisco enterprise wireless networks.
But that's not all. We are also leading the way with an end-to-end solution – leading with our recently announced Cisco Catalyst Multigigabit Technology – that includes new access points, new wireless controllers and new aggregation and backbone switches. And we've also recently announced a partnership with Apple to optimize Cisco networks for iOS devices and apps that will deliver the quality apps and experience businesses' need while meeting enterprise requirements for management and security.
(Psst, if you didn't already know, our multigigabit technology protects your investment and prepares your access switches for 802.11ac Wave 2 by delivering  1GB+ speeds on existing Category 5e cables. In short, we get your network ready for 802.11ac Wave 2.)
Is your business ready for 802.11ac? If you are a small or mid-sized company, I encourage you to try our Mobility Express Bundles and experience the difference. For a demo, leave a comment below.
For more information on 802.11ac, visit our website.
---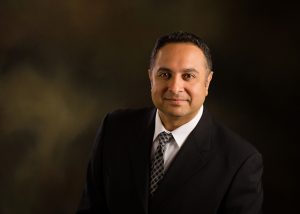 Karim Remu is General Manager of the Enterprise Networks Architecture business for Cisco Canada. He leads a national team of Product Sales Specialists and Consulting Systems Engineers who bring relevant and impacting outcomes and transformational change to Cisco customers and partners looking to digitize their businesses. An IT industry veteran of 25 years, Karim worked as an engineer in the legal and public sectors for 10 years before joining Cisco in 1999. Prior to his current role, he spent nine years with Cisco Advanced Services supporting enterprise customers. He led Cisco's national Mid-Market Engineering team before joining the Enterprise Networks Architecture group.

Tags: