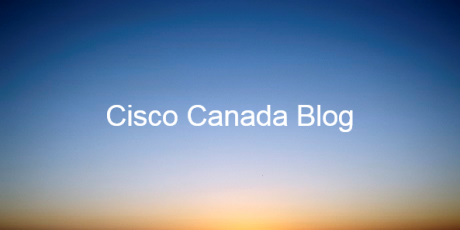 Smart + Connected Communities
Building the Most Innovative Workspace in Canada
By the Cisco Canada Smart Building Digitization Practice
Last week Cisco Canada and its design and construction team were awarded the CoreNet REmmy Innovative Workplace Award (over 20,000 sq. ft.) for our newly constructed Canadian headquarters. The REmmys recognize projects that raise the bar for real estate in Canada, bringing innovation and sustainability to the workplace. It was quite the journey, with the result being an impressive space, but the work is not done yet!
We decided to move to a new office location to accommodate future growth plans and to showcase our innovative products and services in our new Canadian headquarters. Located within easy walking distance of multiple transit modes and the downtown core, WaterPark Place (the building we selected) offered everything that we were looking for, including an Internet of Things approach to building systems that would offer flexibility in space use, and interactivity, for the foreseeable future.
This project is considered to be Cisco's most progressive, global branded flagship and a demonstration of our core values, products and leadership. Employees select a seat based on the type of work they need to do and who they need to interface with to achieve their job. Collaboration technology enables them to work anywhere, but also supports locating colleagues and booking support spaces at any time. We believe in an agile and mobile workforce, and this office is our proof-point.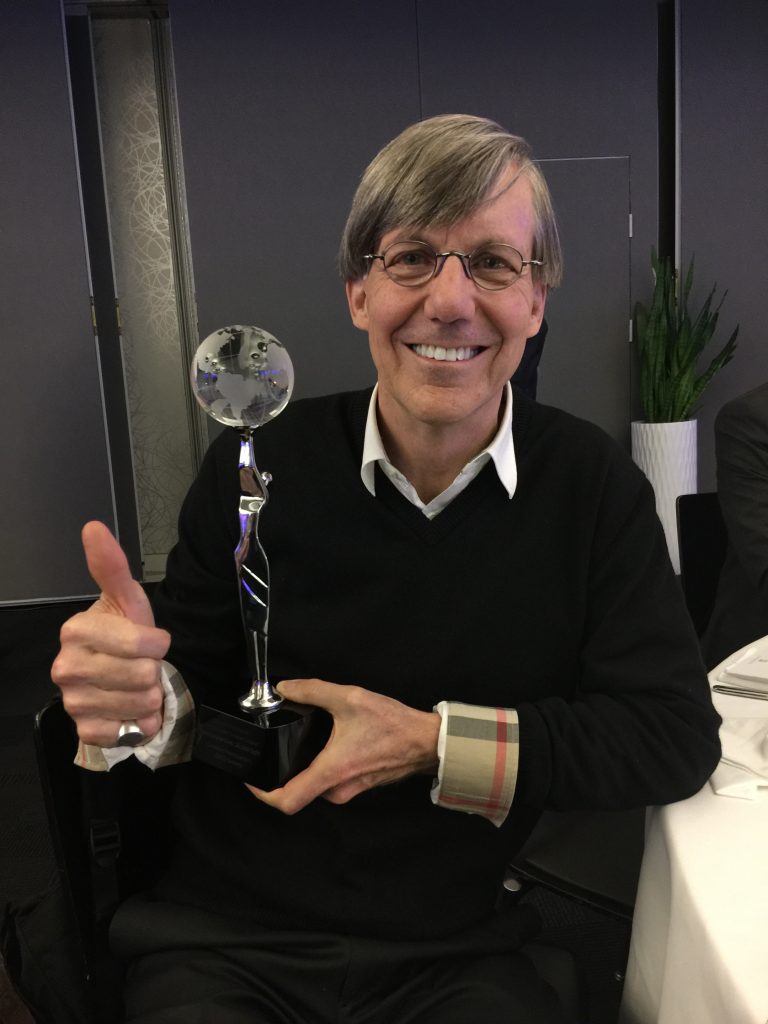 In addition to providing a highly functional work environment, the new Customer Experience Centre and Internet of Everything Innovation Centre will spotlight our latest, and upcoming, solutions for both employees and partners. Stay tuned for the grand opening of our Innovation Centre in early January, where cutting-edge solutions from Cisco customers, partners and innovators will be demonstrated, evaluated and improved upon in a collaborative process.
Getting to where we are today was at times a challenge. When new Power-over-Ethernet (PoE) lighting technology became available, we changed our strategy late in the design process to incorporate this unique solution into our environment. We credit the entire  team for its flexibility and agility in accommodating many requests to make our office the most innovative in Canada.
We also credit our many partners, and co-award recipients, that helped us on this journey: HOK Architects, EllisDon Construction, CBRE Limited, Philips Lighting, Delta Controls, Hidi Rae, FlexITy Solutions, ET Group, Jones Lang LaSalle and Oxford Properties Group. We could not have done this without your expertise and support.
Completing our office has been an interactive process, with the design of our previous headquarters paving the way for the changes implemented by our team and partners. Many have also resulted in change management efforts within Cisco, led by HOK and Cisco's Workplace Resources Team.
The project team has designed, built and is now occupying this unique space, but is not resting on its laurels.
As a result of the techology deployed in our new office – a digital foundation, really –  we are ready to take advantage of this connectivity to drive the next level of occupant experiences, where the building systems know who you are, what room you are using and adjust the HVAC, lighting and collaboration technology to your preferences and schedule, while also allowing personal control and overrides within established ranges.
These control strategies will be showcased in our Innovation Centre, and lessons learned shared with the real estate community. As our REmmy award confirmed, not only is our new office impressive, it's also been made as future-proof as possible to allow employees to innovate within it for the foreseeable future. We look forward to sharing our vision for the workplace of the future when we host CoreNet's chapter meeting this month and provide their members with a tour of our award-winning space.
If you have a question or comment about our new Canadian headquarters, leave a comment below.
---
Cisco Canada's Smart Building Digitization Practice is comprised of William MacGowan, Director of Smart Connected Real Estate; Ron Gordon, Senior Advisor of Smart+Connected Communities; Andy Schonberger, Business Development for Smart Connected Real Estate and their Specialty Team. Together, have close to a century of experience at the forefront of Smart Building Innovation.

Tags: