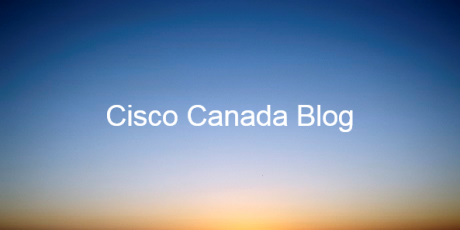 Data Centre, Virtualization and Cloud
Introducing Cloud-Scale Networking in a 100G World
A few weeks ago, we announced a transformative technology offering for our service provider customers:  software solutions for cloud-scale networking.
At the time, Cisco's SVP for service provider, Kelly Ahuja, had this to say about the announcement:
As cloud-based traffic scales, there will be a need for a transformed network and IT architecture and operational model. The new measuring stick for service delivery in the era of digitization is focused on operational efficiency, optimized utilization, and service agility.
At Cisco, we've been working with many large web-scale providers to develop innovative solutions to this problem. And today, we're proud to announce cloud-scale networking for service providers, which will bring the IT operational model to the wide-area network.

Kelly explains that the introduction of this software comes at a time when cost and agility are critical business drivers, and that our service provider customers can leverage these solutions to improve the flexibility and scalability of their offerings.

But the value of cloud-scale networking goes much further than that.

This is a significant announcement for the entire Canadian service provider community. Cloud-scale networking addresses the increased demand for 100G networks, which has become the new standard for service providers, and provides an agile infrastructure from which Canadian providers can rapidly deliver services using standardized, programmatic interfaces.

This technology was originally developed to meet the needs of the very high scale web companies, and it will change the current economic, scalability and agility expectations of service providers.

It also has the potential to disrupt current networks.

But don't just take my word for it. Register for our December 1st Knowledge Network webinar on meeting the requirements for cloud-scale networking, and discover if the technology is right for you.

Tags: