Canada Perspectives
The Courage to Take Action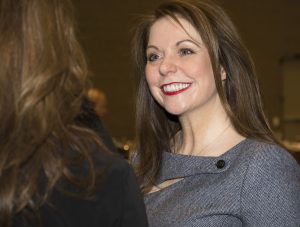 On September 30th, a community of passionate professionals came together for the first Women of Influence speaking series luncheon of the year. I was fortunate to be invited to deliver the keynote speech and share some of my leadership story with them.
I've always found it helpful and interesting to hear about the experiences of others. My speech focused on leadership in the digital age, and afterwards, there were some really insightful, thought-provoking questions. I thought I'd share a brief introduction to some of my views on leadership.
The digital age is a highly matrix, complex, fast moving and exciting time. I think it represents a fantastic opportunity for women – our time is now.
While there is no playbook, there are four key attributes that I believe make a great leader:
First – building a high performance team
Second – the ability to look around corners and anticipate market transitions
Third – clear and open communications
Fourth – the courage to take action
I have many stories to support each of these, but I'd like to share one around the courage to take action, which I believe might be the most important attribute.
The courage to take action really sets the best leaders apart from the pack. People often talk about taking action, but usually its talk. Great leaders dare to be different, and we all know fabulous stories about great leaders. Nelson Mandela is someone that I greatly admired and was an absolute hero to me…but I'm not him. I need to find my own way to make things happen for my company, shareholders, customers and team.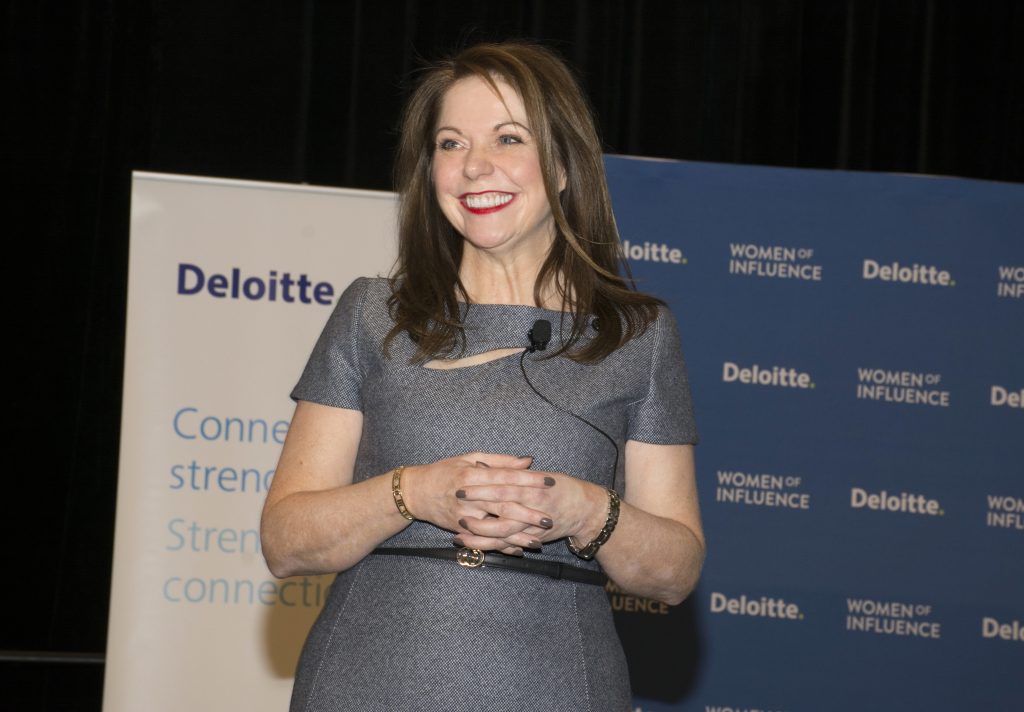 I spent several years working in the Middle East, primarily out of Dubai, but part of my responsibility was Saudi Arabia. I'd heard stories about the culture, but as a curious person wanted to see for myself. I got my visa, bought my abbaya and flew to Riyadh.

As prepared as I was, no amount of research could have prepared me for the reality of life for many women there. I faced frequent challenges, including working in a separate office for women, there were only two women in the office by the way.

Early on I visited the beautiful Princess Norh University, where up to 60,000 women could be educated. It got me to thinking about all of the well-educated women and nowhere for them to work. So in my own small way, I set about doing what I could.

First, I reached out to the women's network in the country to find out what might be possible. I met with real women of influence, the princesses in the country. I couldn't meet with the king or the princes, but I could meet with their wives!

I held women's events to connect likeminded women, hundreds of women attended. These events were held in special rooms so women could take off their abbayas should they choose to do so.

Cisco exported a female-only training program called Jump to the university, to help increase female confidence. We also made it a company imperative to hire more women. We would act as a role model to other international companies and increase the diversity of our team.

Today we have a thriving community of women in the Saudi Arabia office, 17 women, at last count!

To some this might seem like a small change and to others, an extreme example. But it's the same in any role, in any country, having the courage to take action has an impact and in this digital age, I believe it's more important than ever.

Great leaders dare to be different and take risks. Have the courage to be in the game, don't just talk about it, do something no matter how small.

Tags: