Collaboration
Leveraging Spark as an Intern, Startup Growth Hacker, Troublemaker & Son
Here is my story as to why Cisco Spark is not a tool only for companies and business professionals but everyone.
Cisco Spark was not a self-sought out discovery on the App Store. It was a mandatory tool we had to download as we began our internship. Being a long time avid user of Slack and other various IM tools, I was not receptive to adopt another one. For this reason, I created a Facebook group to ensure all the interns were able to stay in touch. However, 4 months later the Facebook group was a big joke, not used a single time at all, and here is why Cisco Spark has changed how I work, live, and play.
As an Intern 
As an intern focused on Collaboration Architecture, IoE and Sales Strategy, there is never one single project you are focused on. You wear many hats and a Ph.D. in multitasking would be extremely beneficial. Cisco Spark has served as my primary medium of communication with all the teams I collaborate with and manage. Being able to send files easily and messages to one central hub has eliminated the need for useless email threads flooding my inbox. Instant gratification with real-time responses is how productivity is achieved, not waiting for drawn out replies.
University students are not acclimated to waking up in time for 9 am meetings, especially on a Monday. Cisco Spark's integration with WebEx meetings on mobile ensures you never miss a beat perfecting the art of time management. For example, if you are running a few minutes late, you can view and join your meetings directly, from the parking lot or the comfort of your bed. Let's hope no one is the latter situation!
Startup Growth Hacker
As with any startup moving fast and effectively is your best go-to-market strategy for disrupting the industry. With each individual playing such diverse roles, this requires communication not only within the company but also outside with, developers, investors, and other valuable stakeholders.
Our team is spread across nationally in different time zones making in-person meetings few and far between. One challenge faced is being able to work on the same document or our app UI interface design. Leveraging Cisco Spark's one tap group video and screen sharing capabilities, we are seamlessly put into a virtual conference room, allowing us to work without borders. Running through app diagnostics or tweaking an investor pitch deck all while face-to-face has never been easier.
Spark is built upon Cisco's highly coveted secure and encrypted platform it safeguards our company secrets from falling into the wrong hands. From sharing lines of code with developers to forecast reports with our advisors Spark has given us a peace of mind over other traditional methods such as email or Skype.
Troublemaker & Son
From discussing sensitive information to collaborating with multiple teams, Cisco Spark facilities a harmonious transition between a tool for work and a tool for play- bridging the gap between formal and informal. From Spark rooms dedicated to which bar we go to Thursday night to a room for who can upload the most embarrassing photo of each other, Spark has eliminated the need for other forms of chat and helped bring our wildest ideas to fruition.
Currently attending university in Canada with my parents back in China, Spark has allowed me to preserve a close connection with my family. With a simplistic user interface my mom can operate, she uses group video to stay in touch with me. Sometimes a little too much. Despite being on different devices and OS platforms, the accessibility of Spark has allowed me to share my experiences with her via video and photos, we quickly forget the fact we are thousands of miles apart.
Cisco Spark has truly transformed all aspects of my life, from when I wake up to when I close my eyes for bed. It is such a versatile tool for how I and many others stay productive. For instance being able to save 10 minutes a day, 50 minutes a week adds up exponentially over time. This could equate to one more deal closed or more precious time spent with your family.  A free download and accessibility across any platform, there is no excuse to not utilize it. It still amazes me how a corporate juggernaut Cisco was able to innovate so quickly to produce a tool that has changed the way I live forever.
Jj Tang is a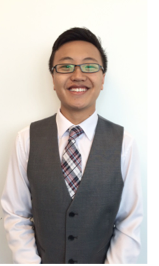 Collaboration Architecture intern at Cisco Canada. He also focuses on but not limited to IoE and Sales Strategy. He has a strong and diverse portfolio of international experiences. At the new Toronto location, Cisco, serving as the hallmark of innovation, has been a great catalyst to immerse him in the technology industry. Entering his 3rd year at Western University, when he is not working away, he likes to consider himself a professional Netflix watcher. One of his many talents includes being able to cook minute rice in 54 seconds. 

Tags: