Innovation
Cisco IoE Innovation Centre Toronto: Building our Innovation HQ
The idea of thought leadership — putting forth new ways of thinking around how to leverage the connection of devices, machines, and things — will be a major focus at the Toronto IoE Innovation Centre. In general, Cisco IoE Innovation Centers help define relationships within the IoE ecosystem by way of increased and focused collaboration with academia, start-ups and partners and customers — serving as a catalyst for greater IoE adoption.
The Toronto location will place a unique "Made in Canada" spin on this concept and will engage technology and corporate leaders to think big in developing ways to dynamically generate, analyze, and communicate intelligence data, increase operational efficiencies, and power new and greatly improved business models. This includes the forging of new application and start-up ecosystems that establish architectural control points, build rapid prototypes and co-create solutions with partners, customers, enthusiasts, and start-ups.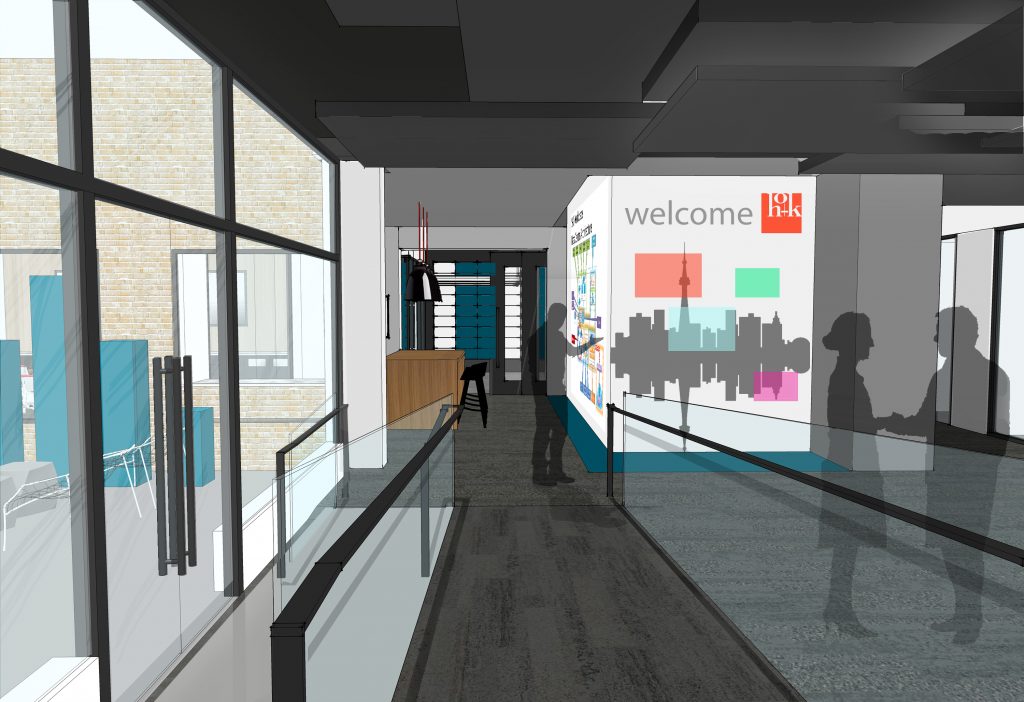 The Toronto IoE Innovation Centre will also benefit from being housed in one of the smartest office buildings in the world, itself a living example of the power of  the Internet of Everything (IoE) and a combined achievement with our ecosystem partners Oxford Properties, EllisDon, CBRE Group, and HOK. RBC WaterPark III runs on a single converged Cisco IP network, enabling easy adoption of collaboration tools such as TelePresence, personal occupant control and always-on Internet connectivity. More than that, however, it allows for better and more innovative green initiatives.
For example, the converged IP network will monitor external daylight levels, temperature and occupancy in real-time. For the HVAC Solution, Variable Air Volume Air Controllers located in the ceiling plenum will also operate on the IP network – allowing Cisco staff complete control over the HVAC system across offices to reduce energy consumption and maintain consistent temperature controls. The building has been constructed with sustainability in mind and represents the first large scale commercial high-rise with converged/integrated Power-over-Ethernet (PoE) LED lighting and HVAC in the Americas.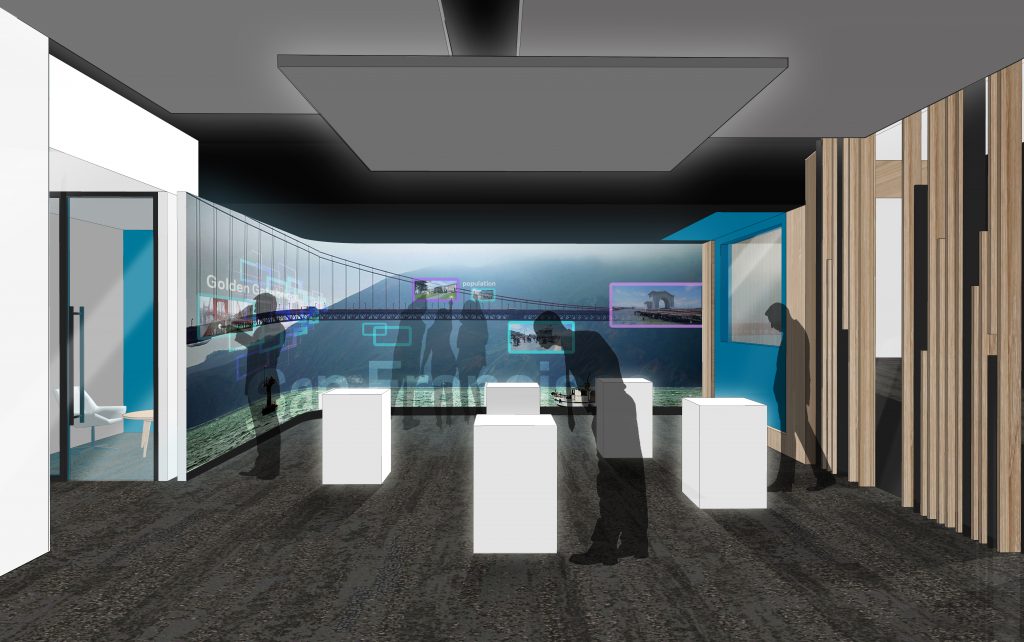 The new opportunities made possible by the converged IP network also extend to how Cisco employees work and collaborate, both in the new office space and within the Innovation Centre. The completely wireless environment enables new levels of mobility to accommodate different work styles. The new facility leverages Cisco collaborative technologies such as Cisco VT Advantage for video telephony, Cisco Meeting Place for audio- and videoconferencing, along with interactive white boards, e-mail, Cisco IP Communicator and Cisco Unity voice mail.

By designing a space without assigned seating, two-thirds of which is vacant at any given time, the location is able to assign more people to the same size building and reduce real estate costs in the process. And in keeping with the Cisco Connected Workplace model, the location is intended to boost employee interaction, communication and collaboration, leveraging Cisco's unique technology platforms to help drive employee engagement, promote more flexible work practices and boost mobility enablement.

Simply put, the Toronto IoE Innovation Centre supports a more productive and pleasant environment than that afforded by traditional cubicles, enhances the new mobility of employees with technologies such as wireless and the mobility features of Cisco IP Communications technology, all while representing one of the top smart buildings in the world and a showcase of Cisco's commitment to innovation.

Tags: