Cisco Canada
Behind the TO2015 Games: How Cisco is Powering the TORONTO 2015 Pan Am/Parapan Am Games
This post is first in a series taking readers behind-the-scenes of how Cisco technology is powering the TORONTO 2015 Pan Am/Parapan Am Games.
Cisco and TORONTO 2015 are creating the most digital Pan Am/Parapan Am Games in history, with superior network connectivity and technology working in concert to deliver an exceptional fan experience. We've already seen this in action over the first weekend of competition, with thousands of spectators sharing images and video from venues on their mobile devices.
But it's taken thousands of hours from our dedicated team – and the incredible team at TO2015 – to get us where we are today, with 18,000 network ports, more than 2,000 wifi access points and over 100,000 meters of cable connecting the Games.
It's in this spirit that I'm proud to introduce this blog series, which will take you behind the TO2015 Games as we share the highlights, facts and figures of the technology powering these experiences this summer.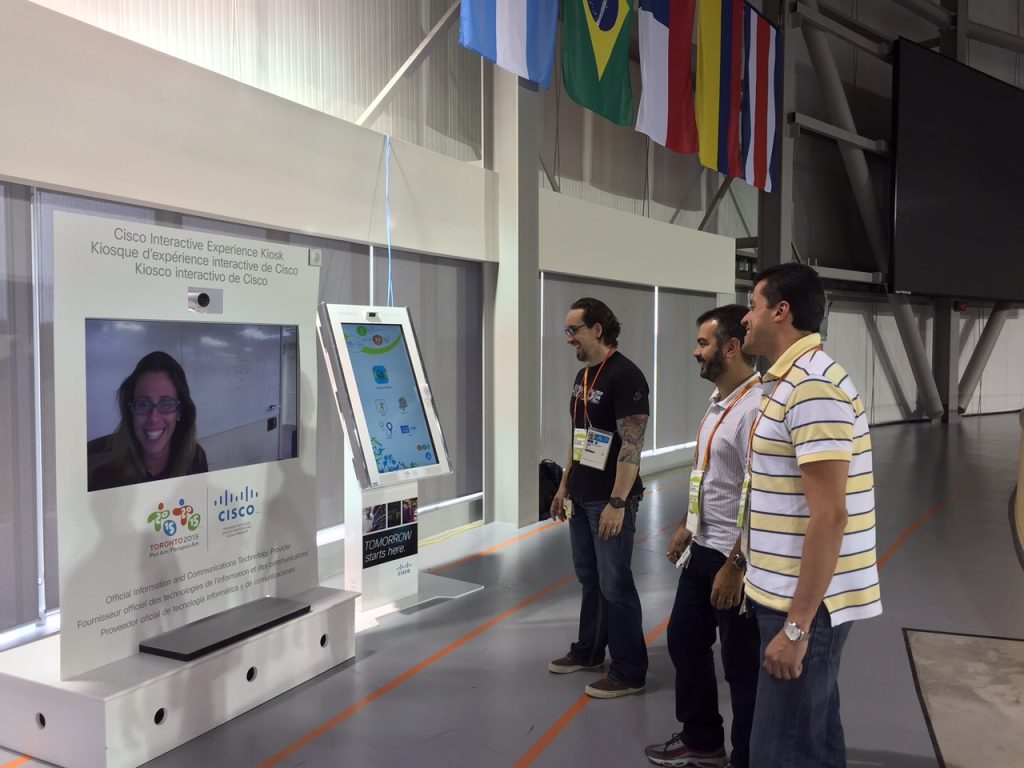 For example, Cisco Interactive Experience Kiosks can be found across various venues throughout the TORONTO 2015 Pan Am/Parapan Am Games, including the CIBC Athlete's Village, CIBC Pan Am/Parapan Am Aquatics Centre and Field House, Cisco Milton Pan Am/Parapan Am Velodrome, Ryerson Athletic Centre, ATOS Markham PANAM Centre, Mississauga Sports Centre and CIBC Hamilton Soccer stadium. These touchscreen kiosks harness the power of the Internet of Everything to allow spectators, athletes and fans to instantly access information about the Games, participating countries, venues and ticket information. It also keeps fans connected to all the action surrounding the Games, ensuring they don't miss a second of the excitement, and lets them take souvenir photo postcards and instantly share them, for free, with friends and family.

The best way to experience the Games is as a spectator, and I encourage you buy tickets and share your own TO2015 stories with us or below. You can also tweet them to us on Twitter using #CiscoTO2015.

So stay tuned as we share more stories from the TO2015 Games and take you behind-the-scenes of the largest multi-sport games in Canadian history.

Tags: