Cisco Canada
Bringing the Fire of the GAMES to Toronto Through the Torch Relay!
Q – What sparked your interest in being a Torchbearer for the TO2015 Games?
I was born in Venezuela; but have made Toronto my home since 1987.  I am a former Track & Field Athlete, who participated in many provincial, national, and international competitions between 1987 and 1993.  Being a torch bearer at the Toronto 2015 Pan Am Games is a privilege that will allow me to revive some of my athletic memories, and help me continue to strengthen deeper roots in this wonderful city and country we live in.  My wife Heather, and children Daliah, Elan, and Tal have always inspired me to be the best that I can; both personally and professionally.  I am honored to have been chosen to be a torch bearer, and briefly take part in this historical moment, as we bring the flame of the Pan Am spirit to Toronto for the 2015 games.  I will represent my family, my city, and my country with pride.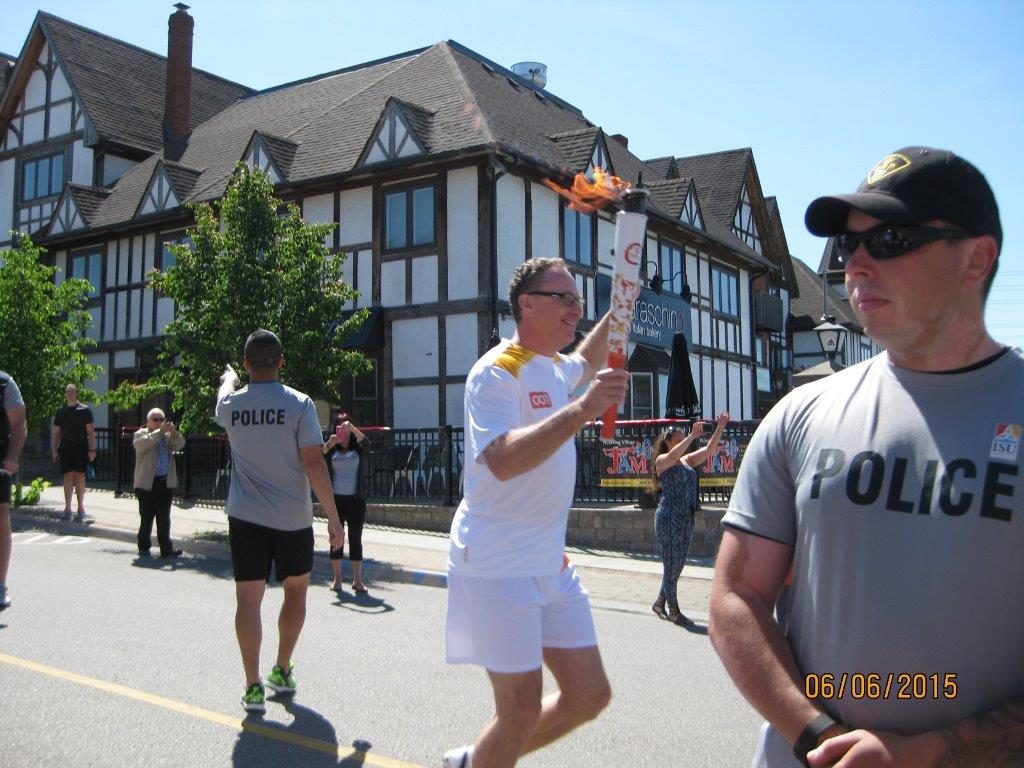 Q – How are you personally involved in sports or fitness?

As a kid, I grew up playing soccer; but in my early teens I was recruited as a sprinter at a local track & field club in Venezuela.  I placed at the top of the national rankings for 100m, 200m, and 400m sprints.  As a Mechanical Engineering student at the University of Toronto, I continued my track career and earned my T Holder status with the varsity team.  I also made the national team three times, which gave me the opportunity to represent Canada in many international games.  As a corporate executive, I participate in runs for charities and other social action challenges.  Finally, as a father of three children, I remain very active playing sports and keeping a balanced and healthy life.  I am also an avid snowboarder and an adrenaline junkie.  This summer, I am planning on picking up kiteboarding.

Q – If you had a chance to do one thing out of the ordinary when caring the torch, what would it be?

I don't want to be disrespectful to the games or the athletes; but since you asked…  I would pretend to run in slow-mo to make the moment last as long as possible; and take a selfie as I hand over the torch to the next relay participant to capture the feeling of bondage that so quickly can be developed with a complete stranger.

Tags: