Education
How Durham College, Cisco and the Whitby Abilities Centre are Training Tomorrow's IT Professionals
By Laura Franks, Computer Science Professor, Durham College
The TORONTO 2015 Pan Am and Parapan Am Games are huge, including some 30 venues scattered throughout basically the whole Golden Horseshoe area of Lake Ontario, and will take place over 24 days during July and August 2015. They will recruit some 23,000 volunteers across more job titles then you could believe in order to pull off a successful Games. And the experience is highly resume-worthy.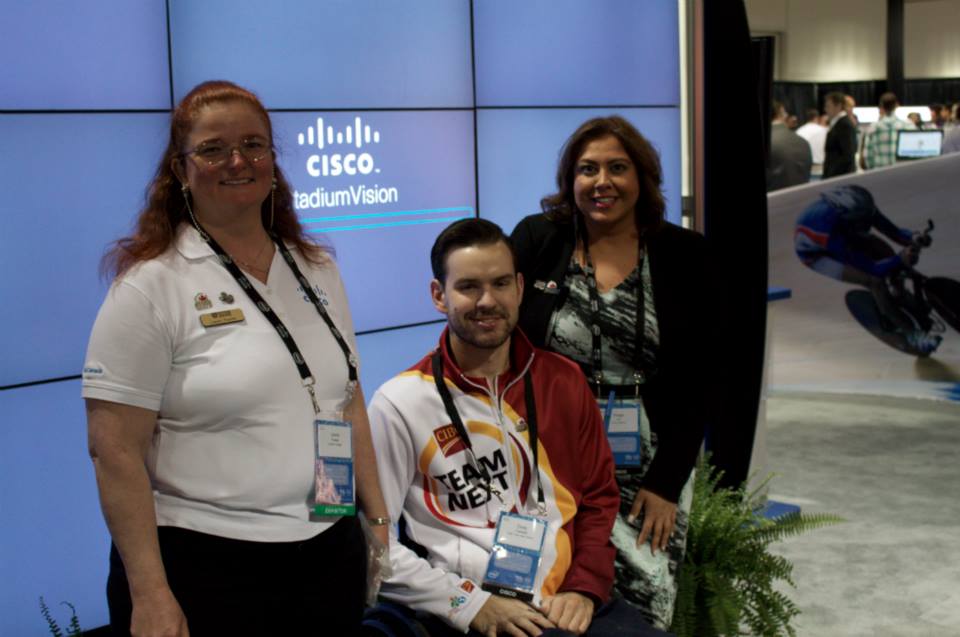 So, I was very excited when I heard Cisco was working with anyone involved with building, implementing and maintaining the Games' network infrastructure to involve Cisco Networking Academy students as volunteers as much as possible. Students don't have the experience necessary to make network design decisions, but they are being given a chance to work alongside Cisco and TORONTO 2015 engineers in setting up, configuring, managing, maintaining, and supporting the largest – and often cutting-edge – Games network ever created. 
It is said that the TORONTO 2015 Games are going to be the most connected ever. And I believe it from everything I have heard so far.  By itself, the opportunity for students to be technical volunteers is an amazing, once-in-a-lifetime experience.  However, I never expected that I would have the chance to join them in this journey. Nor could I ever have dreamed of some of the benefits I have already experienced three months before the Games even start.
Students from my school, Durham College, will be among those assisting with the venues located in the Durham Region as well as downtown Toronto. Some of these venues are getting a major wireless network overhaul in order to support the large numbers of people expected to be in attendance during the Games!
The Abilities Centre, located in south Whitby, will be hosting judo and boccia during the TORONTO 2015 Games and is one such venue. As a result, my husband (who works with me at Durham College and is also a Games technical volunteer) and I were invited to get some of our students involved with the upgrades to the Abilities Centre network. What an amazing opportunity!
In the classroom, it is difficult for students to experience what it is really like to plan, manage and upgrade a network in an organization. This is because the best experience comes from working on a network that is online so they understand the challenges and difficulties that are naturally a part of the process. As a result, we depend heavily on simulations, case studies and opportunities where organizations allow us to bring students on premises for short periods of time.
But not anymore. Thanks to Cisco and the Games, Durham College students have been involved in the investigation and documentation, upgrading, configuring and administration of the Abilities Centre's production environment (online 7 days a week).  Today's simulations and case studies are very good, but experiencing it first hand is priceless for our students.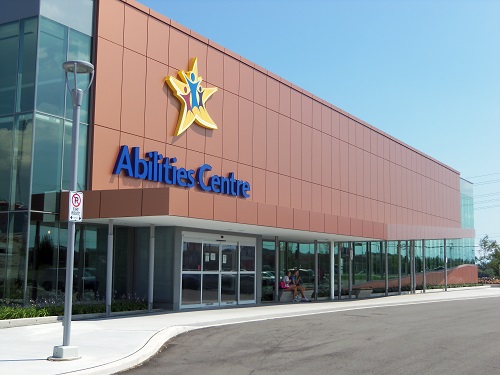 By the time the Games roll around approximately two dozen Durham College students will have benefited from being involved in various aspects of documenting the existing network, supporting it while the new equipment is introduced, suggesting support mechanisms and configuring and maintaining the network in its new state.  And that does not include the students, both from Durham College and other local education institutions, who will be assigned to work at the Abilities Centre and other venues in the area as technical volunteers.
But this firsthand experience will not be restricted to Durham College students who are technical volunteers for TORONTO 2015. We have formed a partnership with the Abilities Centre to have our students provide ongoing technical network support. Because we were involved with the network upgrade from the beginning, our second year students will study what was originally present, what it was upgraded to, and what was involved in this upgrade. And our third year students will visit the Centre with professors to do routine maintenance and administration of the network.  Additionally, each year, a few select students can apply to do their end of program field placement at the Abilities Centre.
There is no way around the fact that the TORONTO 2015 Pan Am and Parapan Am Games is a once-in-a-lifetime experience. At Durham College more than two dozen students will be involved as technical volunteers with the Games as well as in the Abilities Centre's network upgrade. And every set of students going forward will have the opportunity to study both the Pan Am Games and Abilities Centre case studies.
This summer is going to enhance the education of Durham College Computer Systems students this year and for years to come.
Laura Franks is a Computer Science Professor at Durham College, Cisco Networking Academy instructor and a volunteer through Cisco's I CAN Develop program at this summer's TORONTO 2015 Pan Am/Parapan Am Games. She holds a Masters of Science in Computer Security from the University of Liverpool and has more than 20 years of experience in the IT and education industries.

Tags: