Corporate Social Responsibility
How to Build an Awesome STEM Field Trip
Take high school girls, combine them with passionate Cisco employees and cool technology and you get an awesome day helping young women explore careers in science, technology, education and math (STEM).
On April 17th Cisco Toronto hosted Girls Power Tech day in our Toronto offices with 15 students and 2 teachers from Glenforest High School in Mississauga, Ontario and who declared the "Best way to spend a Friday EVER!"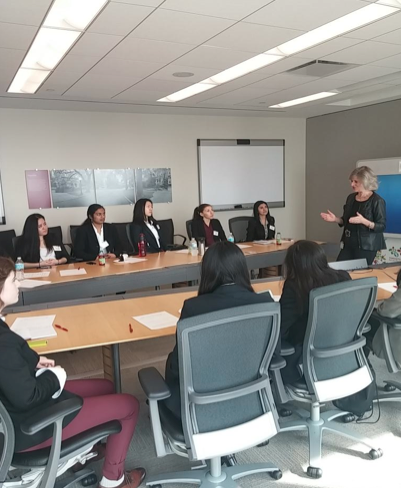 Willa Black, Vice President of Corporate Affairs and Corporate Social Responsibility, provided insight into who Cisco is and how important we place Girls in IT. She also gave the girls an introduction into our Cisco Canada Connected North Program in Nunavut to set the stage for the Cisco Telepresence call the girls would be having later in the day. The girls were inspired by her career journey and seeing how women can accomplish a lot when they put their minds to it.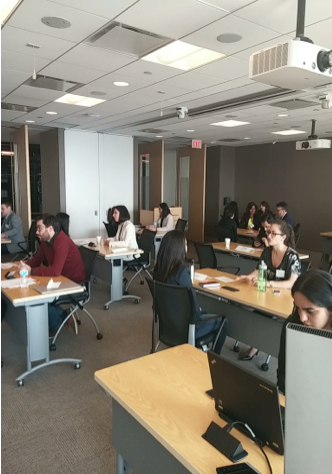 We then went into the speed mentoring sessions. We had three mentors over Cisco Webex and 13 of them in the room. The speed mentoring session provided an informal opportunity to ask questions about getting into a career in IT, and we had a wide range of mentors from different departments at Cisco providing the girls with different outlooks for their career path.
One of the girls said "Getting the opportunity to converse with a variety of Cisco members was eye-opening. It provided me with an in-depth understanding of what each STEM career entails, and helped clarify some common misconceptions about the field."
For lunch we had our volunteer lunch hosts come in and talk to the girls. We also made vine videos during lunch. See the links below to view some of them: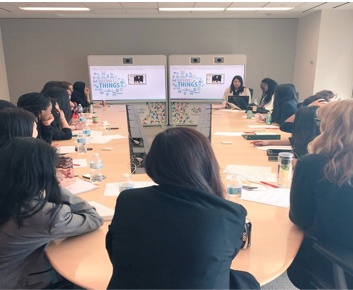 Samantha Yiu took the girls through an interesting interactive overview of the Internet of Everything (IOE). The girls learned what IOE was and the impact it has had on their daily lives. This provided a good segue into the introduction of the IOT innovation challenge where the girls were able to ask questions and understand what the challenge entailed.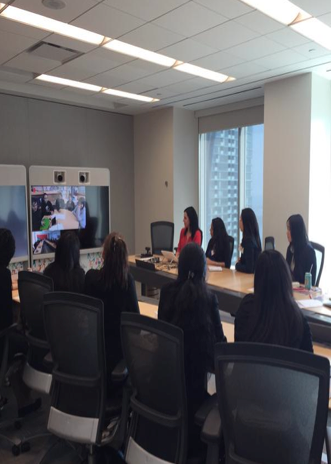 The last session of the day was a telepresence call with Arviat high school in Nunavut hosted by Laura Drummond. Both schools shared presentations about themselves, life in school and outside of school. Using telepresence to connect to a school so far away was a real eye opener for the girls. They commented on how real the conversation felt. The girls in Nunavut taught them how to say a few sentences in Inuktitut, the conversation flowed easily and they didn't believe when time was up.
"I loved the Telepresence, felt so connected to people I have never met before! AMAZING DAY!"
"I loved speaking with the girls in Nunavut. I felt it really showed how technology could help … connect others."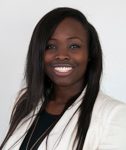 Author:  Alice Okundaye 

Alice Okundaye is a Collaboration Virtual Systems Engineer based in Toronto, As one of the three Collaboration VSEs in Toronto, Alice supports the Inside sales team in providing Customer Demos and presentations at the Briefing center on Cisco collaboration products and services

Outside of her job supporting the Field and Partner Stakeholders, Alice is engaged in the Women's ERG in Canada and leads a subcommittee on recruiting and encouraging young women in high schools and University into a career in IT. 

Alice is an ardent food blogger, interested in food photography and cuisines that cover different cultures, she blogs regularly on new recipes and events happening in her life combining her love for technology and food.

Tags: